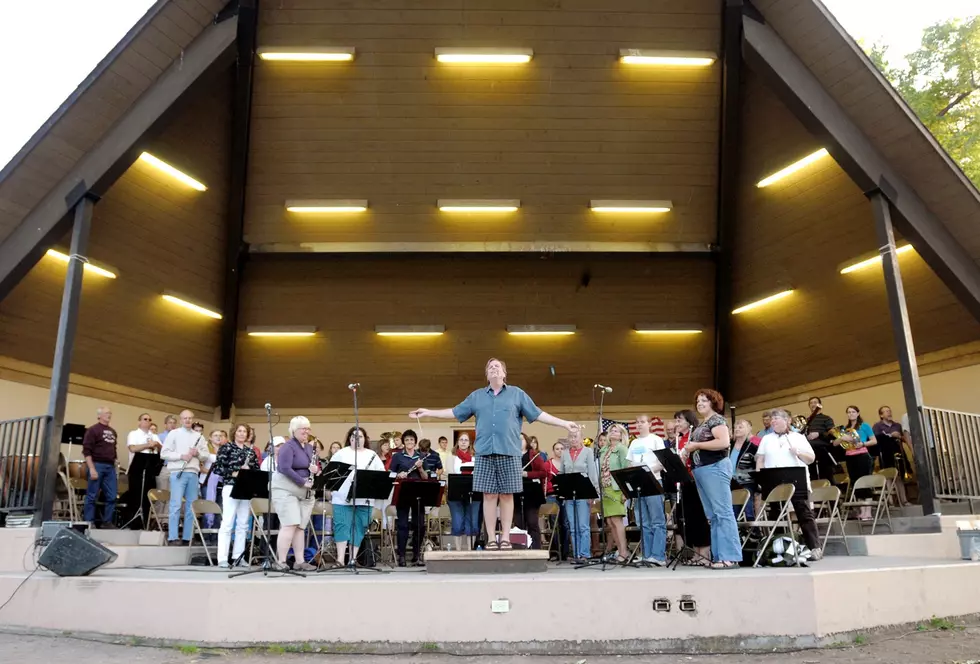 Missoula City Band Announces Free Summer Concert Schedule
Image provided by Missoula City Band
For well over 100 years, it has been one of the mainstay signatures on the Missoula summer activities register.
It is no secret that Missoula has more than its fair share of outstanding musicians. Fans wanting to hear fine band music comprised mainly of local talent in an open-air, band shell concert atmosphere on beautiful summer nights have been flocking to Missoula's Bonner Park. And soon, the tradition continues.
Missoula City Band concerts are free and open to the public. Performances get underway at 8:00 p.m. Wednesday evenings beginning June 15. BUT IF YOU JUST CAN'T WAIT AND YOU HAVE A FREE EVENING TONIGHT (JUNE 1), THERE IS A BONUS CONCERT!
That's right. The Missoula Community Concert Band under the direction of Ben Kirby presents: "Music From Earth", featuring a global representation of music from Ukraine, Australia, England, the U.S, Korea and Mexico. That free show begins tonight at 7:00 p.m., also in Bonner Park.
The Missoula City Band has announced their 9-show calendar of concert themes for 2022:
June 15         Salute to the Iron Riders 125th anniversary
June 22         Caitlin & Jesse - Missoula's coolest couple
June 29         TV Themes
July 6             Missoula Big Band swings the shell
July 13           Sunrise Over Angler's Roost & Sweet Adelines
July 20           At The Movies & more
July 27           Exchange concert with the Bitterroot Community Band
August 3       In The Good Old Summertime
August 10     All-Time Favorites, Requests & Encores
The Missoula City Band is under the direction of Gary Gillett. Bring your blankets and lawn chairs and enjoy a true taste of one of Missoula's wonderful summer traditions.
10 Biggest Missoula Concerts of the 2000s
10 of the biggest, most exciting concerts to come to Missoula in the 2000s, in no particular order.
More From Newstalk KGVO 1290 AM & 98.3 FM