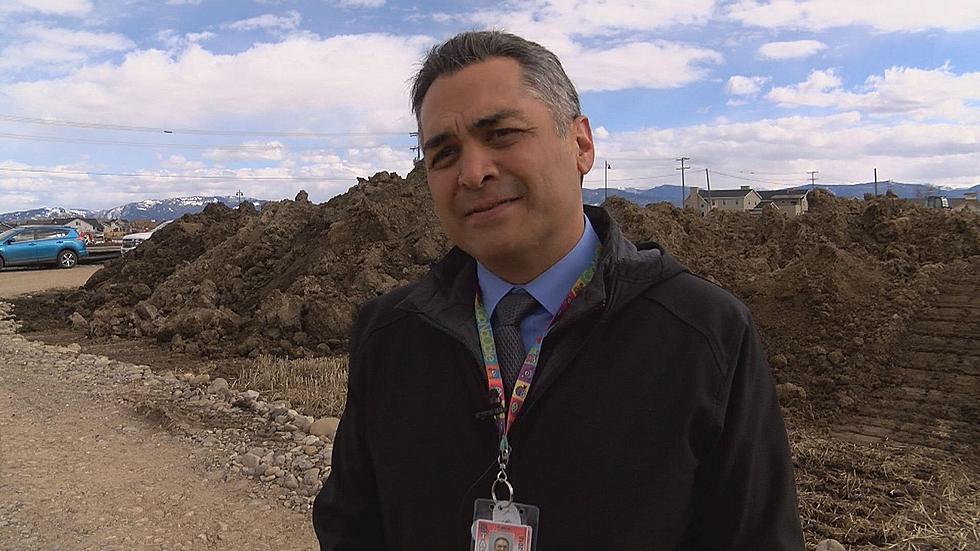 MCPS' Rob Watson says Many Teachers are near the Breaking Point
Photo courtesy of NBC Montana
MCPS Superintendent Rob Watson was on KGVO's Talk Back show on Thursday and looked back at some of the successes achieved in the 2021 school year.
"I would say that some of the successes that we had were able to offer vaccine clinics with support of our community members," said Dr. Watson. "I think we had all 1,200 teachers and staff members vaccinated or had opportunities to get vaccinated right before spring break, and that was pretty exciting for our staff to have that going into spring break."
Watson said 2022 had the promise of more normal times, but because of the Omicron variant, it was not to be.
"I would tell you that coming into the fall, we were hoping for something a little more normal. And we were planning that direction. I don't think our plans changed a whole lot. But obviously this year hasn't been completely normal. There have just been a lot of stops and starts and frustrations with continuing COVID cases. I think this week we're up to 190 COVID cases this week district wide, which will be an all time record for us in any given week."
Watson was asked about the continuing mask mandate in Missoula schools.
"The masking thing is probably a very controversial issue," he said. "I understand that our board set some pretty clear metrics that as soon as the community numbers come down, we would be using those metrics to make masking decisions. They're pretty clear. They're pretty straightforward. We were getting really close to those metrics right before break, but then we watched the community numbers rise over the break so we were no longer in line with those metrics."
One Talk Back caller said a relative was a school district employee and that many teachers and staff are near the breaking point due to the pandemic.
"I do think that a lot of our staff are at a breaking point," he said. "I think sometimes we don't realize how close it is for teachers because they're pretty stressed. Having said that, they're in it. I think as Rick (the caller) pointed out, they're in it for the right reasons. They're in it because of the kids and they want to be around kids and that's what feeds their heart and their soul. So I know that it's real. It's challenging for them because they they're stressed and they're exhausted, but at the same time, they don't want to leave because of the kids."
Recently, the Missoula County Board of Trustees adjourned their meeting when one of the trustees refused to wear a mask to the proceedings.
Check out these 50 fascinating facts about dogs:
CHECK IT OUT: How To Unlock Your iPhone With Your Voice
KEEP LOOKING: See what 50 company logos looked like then and now
More From Newstalk KGVO 1290 AM & 98.3 FM