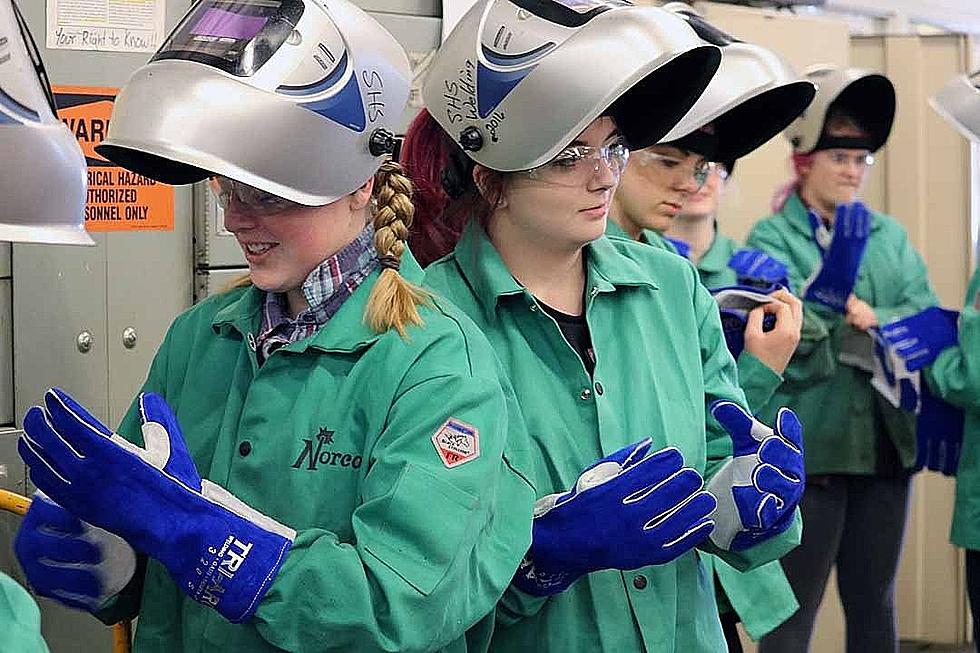 Mayoral candidates disclose business ties, talk economic development
Credit: Missoula Current
Martin Kidston
(Missoula Current) While supporting local businesses is a dirty word to some members of City Council, the two candidates for mayor believe that needs to change, and that Missoula has new opportunities on the table that can grow the workforce and provide good-paying jobs.
With so much attention focused on homelessness and taxes, it's a conversation that doesn't get enough attention, candidates Mike Nugent and Andrea Davis said at a City Club forum this week.
"There's a bubble around city government. You go out and have conversations with people and the things they talk about don't touch at all on what we talk about on City Council," said Nugent. "We need to bring that perspective to the table to make a difference."
Davis agreed.
"We need to make sure we're a community that's business friendly," she said. "The unfriendly environment that is sometimes the reality of local government, we need to turn that around. Local business is what makes this community tick. If we don't have local business, this community doesn't thrive."
Both candidates on Tuesday disclosed their family businesses. For Davis, it's a fleet of rental units that operate under Sunflower Homes LLC. The couple also owned and managed a recreational property in Granite County before selling it.
Davis said she knows what it's like to "empty your savings account, mortgage your house and your retirement fund on something you want and believe in so much." Being a small-business owner is hard work, she added.
"We manage and (my husband) does all the maintenance and management himself," she said of their rental units. "That's how we're able to keep our rents on average 20% lower than the market. It's more affordable than some of the affordable programs that are out there."
Andrea Davis and Mike Nugent.

Nugent's wife and father-in-law also own a small business in Paradise Falls, a restaurant on the south side of Missoula. His wife has worked at the restaurant with her father for 15 years and, recently, Nugent and his wife bought ownership in the business.
Then Covid hit and the stress set in, Nugent said.
"But that's what being a small business owner is like. You have ups and downs," he said. "You're working very hard to try and make a difference doing something you like, but also give people jobs. Everyone who is a full-time employee at our restaurant has health insurance. That's not the case for every job in the service industry."
Growing Good-Paying Jobs
With housing costs at a premium, both candidates believe that local government and the city's next mayor can do more to support small businesses and create good-paying jobs. Providing the latter could give more residents an opportunity at owning a home, or living comfortably in a rental property.
Davis said the city has done well at diversifying its economy over the last 10 years. But she also sees a chance to take that evolution further.
"One of the opportunities right now in front of us is to take advantage of the gift the federal government has given us in the Infrastructure and Jobs Act, and the Inflation Reduction Act," she said. "There is money right now to basically facilitate sector-wide development of green energy jobs. We need to be all over that opportunity. It's good paying jobs, it's manufacturing jobs, and we're addressing what absolutely has to happen, which is the reduction of fossil fuels."
Along with green energy, Nugent said the city can play a role in boosting education in the trades, from welders to carpenters. Not everyone wants a four-year degree, he said, and a certificate in the trades can provide a good-paying job and help solve other challenges.
Nugent said he would "invest in trades in Missoula in a way we haven't done before."
"I believe that one of the many reasons we're seeing housing prices in Missoula climb so much is because we have a shortage of skilled labor. We can help," Nugent said. "It's a way for people from Missoula who are deciding not to go to college to get good jobs and afford them the ability to live here. That's going to have positive outcomes in a lot of ways in Missoula."
Missoula mayoral candidates talk taxes at city forum (missoulacurrent.com)
LOOKING BACK: Photos of Missoula and How It's Changed
Check out these photos of how Missoula has changed over the past decade.
Gallery Credit: Ashley Warren
The Missoula Current
is a Montana owned and operated news organization founded in 2015 to help fill the void in local journalism, and we've been free to read ever since. If you would like to read the original article,
click here.
More From Newstalk KGVO 1290 AM & 98.3 FM