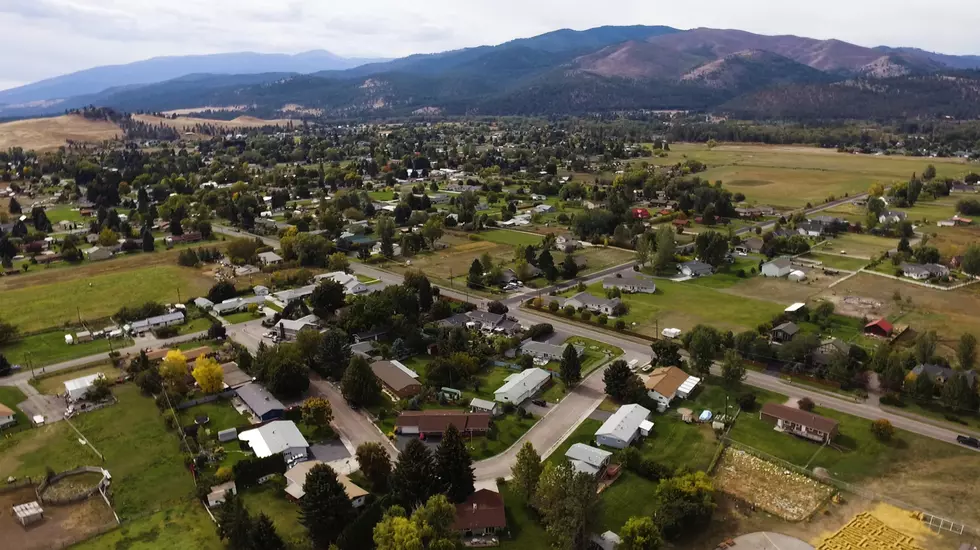 Mayor, Commissioner on Failure of the Crisis Intervention Levy
Credit: Missoula TSM
Missoula, MT (KGVO-AM News) - After the dust settled on Wednesday morning and it was apparent that the Crisis Intervention Levy had failed to pass, KGVO reached out to City of Missoula Mayor Jordan Hess who said he understood why the levy failed to pass.
The Mayor Weighs in on the Failed Levy
"We've heard over and over and over again from voters that they value these programs that they support them, but frankly that they just couldn't afford to fund them," said Mayor Hess. "I think our property tax system in the state of Montana was built on an economy that doesn't exist anymore, so we had this property tax system built around major industrial timber mills and things along those lines, and more and more of the property tax burden has been shifted to residential residences over the past couple decades."
Mayor Hess lamented the fact that Missoula has only one way to fund such issues, through real estate taxes. He looked back at a time when there were multiple sources of income for such projects.
Mayor Hess Hopes for Other Ways to Fund such Services
"Back in the 80s we had those four lumber mills running, our home values were low and we didn't have a lot of tourism and now that's really flipped where our primary industry is tourism," began Mayor Hess. "Of course, we welcome them here, but I think we should be figuring out a way to get some taxes out of tourists."
Hess looked to other Montana communities that have been able to draw significant income from the tourist trade.
"I think that's something that communities like Whitefish and West Yellowstone have been able to do with the resort tax," he said. "However, I would love to see the legislature allow us to take advantage of that industry in a new way and really credit that tax revenue that tourists would bring in directly to residential property tax relief."
Would you Support a Resort Tax for Missoula?
Hess said he is conferring with local legislators who are preparing for the upcoming session in Helena on how to take better advantage of tourism dollars.
"It's something the city of Missoula is very interested in, and it's been a legislative priority of ours for several sessions now," he said. "We'll keep we'll keep talking about it and continue to work with our delegation and anyone around the state who's interested in working on that."
KGVO also reached out to Missoula County Commissioner Josh Slotnick who lobbied hard for the passage of the levy about what will happen when the funding runs out for the various programs at the end of the fiscal year.
Commissioner Slotnick Understands Why the Levy Failed
"This bond, as did the fairgrounds bond, first pushed up against some pretty strong national economic headwinds that none of us could do anything about," began Slotnick. "Over the last year we've seen the stock market plummet, so for people who are in retirement or approaching retirement and have money in the stock market, they lost up to 30 percent. Everybody who faces inflation has a tougher economic task to deal with now, in fact much harder than they did a year ago, and so looking towards voluntarily coming up with more money, well it's a really hard thing to do right now."
Slotnick brought up the fact that the funds from the levy would have helped to keep the Temporary Safe Outdoor Space and the Emergency Winter Shelter open, and without such a place, transients and homeless persons would have no place to go.
One Challenge is where Homeless Persons can Legally Camp
"One of the big things that really makes me nervous is that in order to provide enforcement on 'no illegal camping on public land', we need to create legal places for people to camp," he said. "That's part of the deal according to the Ninth Circuit Court of Appeals, and we're going to really have to struggle to come up with the resources to keep places like the Emergency Winter Shelter and the temporary safe outdoor space open."
Slotnick then outlined the possible scenarios now that the levy has been defeated.
"As long as they're open, we can enforce no camping where it's illegal to camp on public land, but if we don't have those places, we can't do that enforcement," he said. "It's interesting that with this there's a cost no matter what. Either we choose to raise our taxes and come up with a viable solution like I think we had, or we don't and we save some money, but the cost we pay is that we will see people camping where we don't want them to be and don't have much to do about it."
He said Missoula will miss the Mobile Response Team
Directly addressing the Mobile Response Team, Slotnick said the former method of sending police and fire response would return.
"We'd go back to the old method, which was pretty much having law enforcement do everything and they are competent folks and well trained," he said. "However, their training is not built around people in a mental health crisis and their options are pretty limited if we're just looking at jail or the emergency room. This is a tough one when we talk about cost savings, because the money saved doesn't all come from the same pot. So if we say we diverted 1,000 people away from the emergency room and that saves money, but it doesn't necessarily save tax money."
Regarding the closure of the Authorized Camp Site on Clark Fork Lane off Mullan Road, Slotnick said if individuals attempt to return to camping under the Reserve Street Bridge, they will be removed from the site by law enforcement.
24 Closed Missoula Businesses We Wish We Could Bring Back
We asked Missoulians which of their favorite businesses that have closed down would they like to see make a triumphant return. Here's what they came up with.
28 Missoula Businesses That Opened, Changed Ownership, or Changed Location
Yes, there were quite a few Missoula businesses that have closed in the last two years. But what about the Missoula Businesses that opened?
More From Newstalk KGVO 1290 AM & 98.3 FM