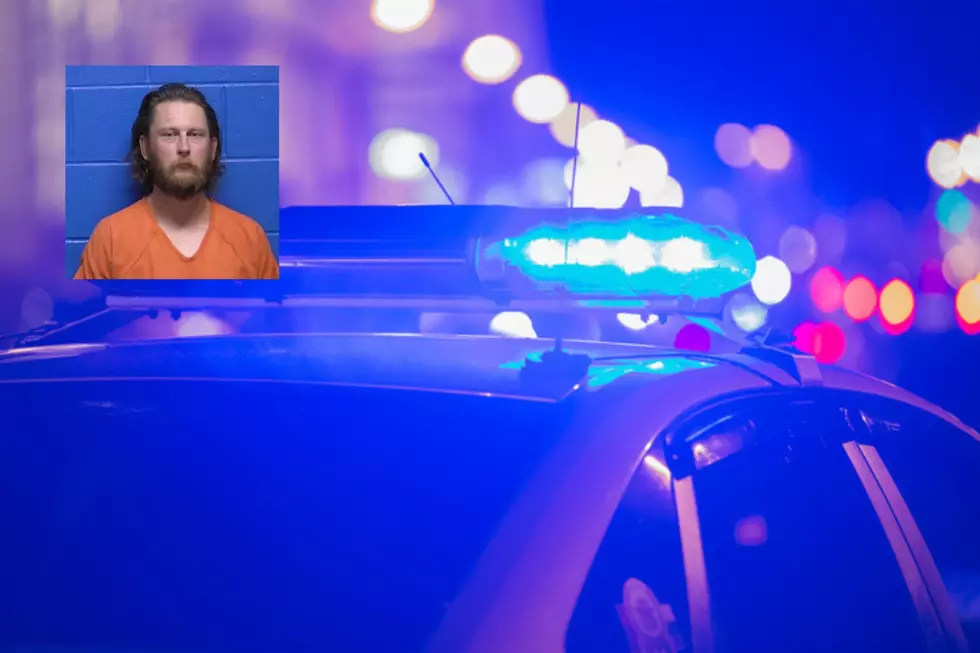 Man Smashes Missoula Gas Station Window, Consumes Items
File photo: artolympic, Getty Stock/Think Stock; Mug Shot: Missoula Jail
Missoula, MT (KGVO-AM News) - On November 9, 2022, at approximately 5:19 a.m., a Missoula Police Department officer was dispatched to a gas station in the 3800 block of Reserve Street for a reported burglary that had just occurred. The complainant had called dispatch to report that he had just observed a male wearing all camouflage smash the window of the business.  
The complainant provided dispatch with an updated location and direction of travel for the suspect until law enforcement arrived. Police Public Information Officer Lydia Arnold picks up the story. 
"Officers responded to the report of a male climbing out of a broken window," Arnold said. "Witnesses told officers the suspect male, Luke Larsen, had started walking southbound. Officers located the male, identified him as Larsen, and detained him." 
An officer responded to the gas station and observed that the garbage underneath the till was full of broken glass, food wrappers, and empty beverage bottles. The employee told the officer that specific garbage can gets emptied every night and should not have anything in it.  
Court documents indicate it appeared that Larsen had broken the window from the outside, cleaned up the broken glass on the ground inside, consumed items, and disposed of their wrappers in the same garbage can. 
"Officers on the scene conducted a preliminary investigation," Arnold said. "The arresting officers observed evidence on Larsen's person and collected the evidence for further investigation. This case is still under investigation with the Missoula Police Department Detective Division." 
After being given Miranda warnings, Larsen was asked whether he had smashed the gas station window and he stated that he did. Larsen stated that he had taken some granola bars, a lighter, some water, and an energy drink. 
Larsen is currently being charged with felony burglary and criminal mischief. On Wednesday, he made his initial appearance in Missoula Justice Court where his bail was set at $25,000. 
The information in this article was obtained from sources that are publicly viewable.
Get to Know Missoula A to Z
All about Missoula, Montana.
LOOKING BACK: Photos of Missoula and How It's Changed
Check out these photos of how Missoula has changed over the past decade.
More From Newstalk KGVO 1290 AM & 98.3 FM