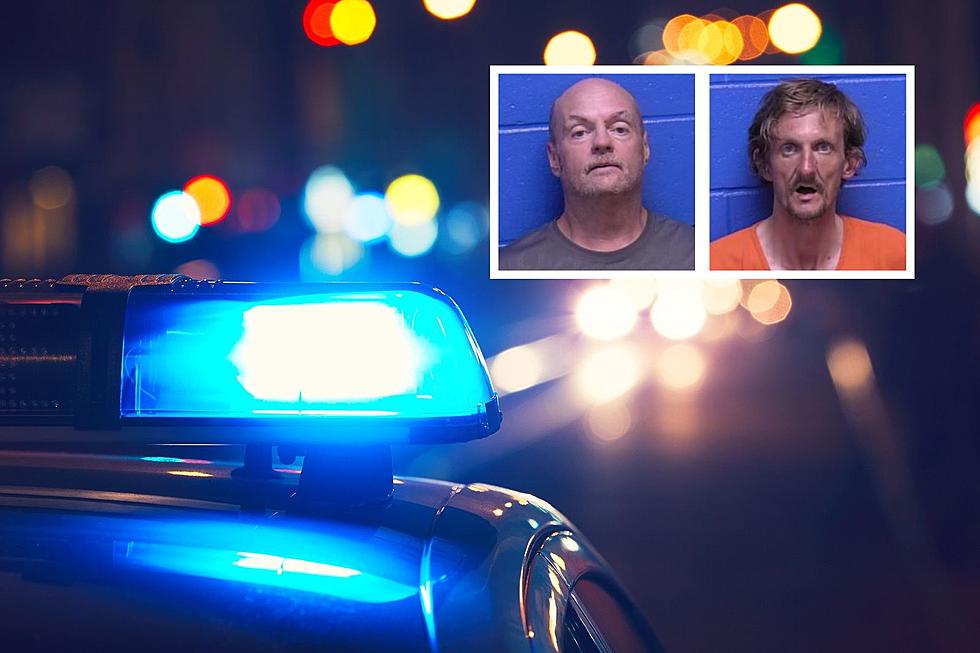 Man Gets Released From Missoula Jail, Steals a Car That Same Day
File Photo: Chalabala, Getty Stock/Think Stock: Mug Shots: Missoula Jail (PITTSENBARGER, ZOOK)
Missoula, MT (KGVO-AM News) - On June 23, 2023, at approximately 11:20 a.m., a Missoula Police Department employee entered a 1964 Chevrolet Bel Air Sedan into NCIC as stolen. The car is owned by a male who had it on consignment to Missoula Cars and Trucks. The car was on the lot, listed for sale for $11,995.  
At approximately 3:06 p.m., the owner of Missoula Cars and Trucks called 911 to state he had received a call from an acquaintance who informed him that he had found the stolen car parked in the area of Pet Smart. Law enforcement responded, including a Montana Highway Patrol trooper and multiple MPD officers. 
The trooper located the car on Great Northern Avenue and initiated a traffic stop in front of Best Buy. The trooper detained two males, driver 43-year-old Johnathon Zook, and passenger 56-year-old Trevor Pittsenbarger. Zook was detained in a patrol car and was read his Miranda rights.
When asked about the car, Zook told a story that did not have much relevance to the investigation and when prompted again about the car, stated he had just met Pittsenbarger. He said Pittsenbarger was selling the vehicle. Zook stated he had gotten into the car to test drive it because he was interested in buying it. 
Zook reported that Pittsenbarger had the keys to the car, but it was later discovered that the keys had not been used to start the car and the ignition had been broken. Zook stated Pittsenbarger drove around the corner, parked in the Target lot, and from there, Zook took the car for a test drive with Pittsenbarger in the passenger seat. Zook said he drove the car a few blocks before being stopped by the trooper. 
Pittsenbarger was advised of his Miranda rights and was asked about the car. Pittsenbarger stated he had just met Zook a few blocks away and the two were hanging out. Pittsenbarger stated he did not know anything about the vehicle, but stated he knew Zook because they used to live in the same building in Kalispell, establishing that they had known each other for a long time. 
Within the car, officers observed a case of beer and Pittsenbarger admitted to drinking a few beers. According to court documents, an officer also learned that Pittsenbarger was on felony probation out of Kalispell and had just been released from the Missoula County Jail at 1:40 a.m. that same morning. 
Both males were placed under arrest and transported to the Missoula County Detention Facility. After departing from the jail, an officer was informed by a detention officer that the night before being released, Zook informed the detention officer that he was going to steal a car because he was upset about being released. 
Both Pittsenbarger and Zook are currently being charged with felony attempted theft.  
The information in this article was obtained from sources that are publicly viewable.
11 Montana Bumper Stickers You'll Want to Put on Your Car
More From Newstalk KGVO 1290 AM & 98.3 FM