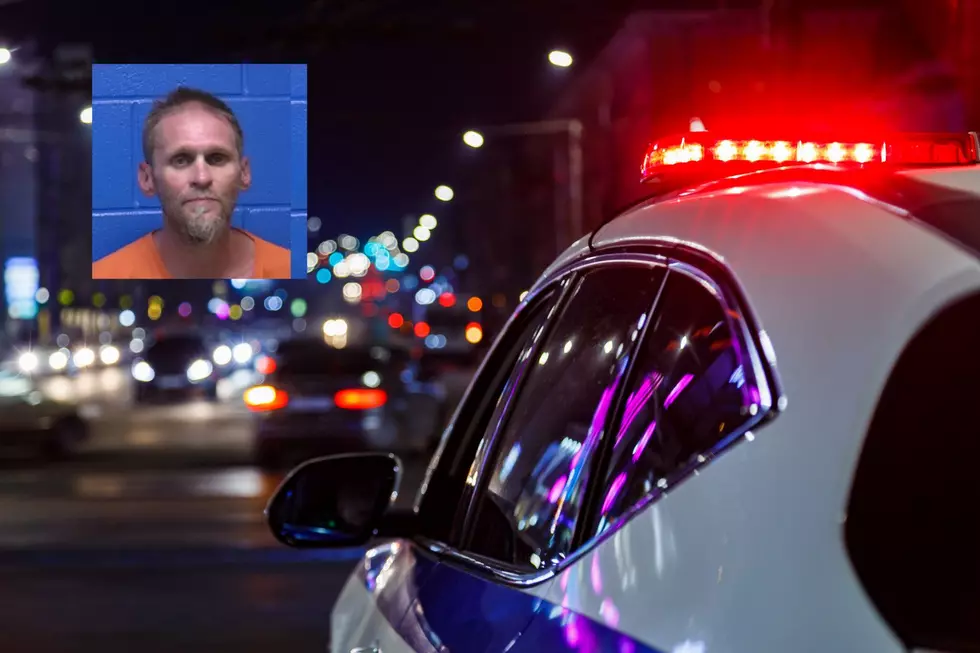 Man Doing "Whippets" Causes Crash on Highway 93 in Missoula
File photo: z1b, Getty Stock/Think Stock; Mug Shot: Missoula Jail
On July 23, 2022, a Missoula County Sheriff's Office deputy responded to a two-vehicle accident near mile marker 89 on Highway 93. Dispatch notified the deputy that one of the involved drivers, identified as C.S., had contacted 911 and reported that her son 41-year-old Justin Stovall had broken the windshield from the passenger's seat while she was driving, which caused her to crash. She also told dispatch that Stovall was under the influence of alcohol and drugs. 
The deputy arrived on the scene and spoke with Stovall. Stovall was highly agitated and had been doing "whippets" in the passenger's seat prior to the crash. According to the deputy, whippets are a common slang term for inhaling nitrous oxide. He further explained that some possible effects of inhaling nitrous oxide include delirium, possible hallucinations, antagonistic behavior, and inebriation. Stovall was detained in handcuffs. While being escorted to the deputy's vehicle, Stovall was belligerent and vulgar. 
According to court documents, the deputy observed a six-pack of beer with two missing bottles and at least 20 metal containers of nitrous oxide in the vehicle. 
The deputy spoke with C.S., who told him that Stovall was demanding she make a left turn and that Stovall stated that he was having a mental breakdown. C.S. told the deputy that Stovall struck the windshield of the vehicle with a metal nitrous oxide container causing the windshield to break. This obstructed C.S.'s view of the road and oncoming traffic. C.S. attempted a left-hand turn and struck a vehicle traveling northbound.  
Stovall was arrested and transported to the Missoula County Detention Center. He is currently being charged with felony criminal endangerment and criminal mischief. 
The information in this article was obtained from sources that are publicly viewable.
Most Expensive Airbnb in Western Montana
Entire villa available on Airbnb
Near Superior, Montana
I Bought an Old House in Missoula: It's My First Time Renovating
As with any renovation project, we ran into a few mishaps when we began renovating the 1952 ranch-style home we bought in Missoula, but some of the changes we made were easy and immediately rewarding.
The 14 Best Places in Missoula to Take Visitors From Out of Town
We asked locals where they like to bring visitors when they take a trip out to Missoula - and here's what they came up with.
More From Newstalk KGVO 1290 AM & 98.3 FM