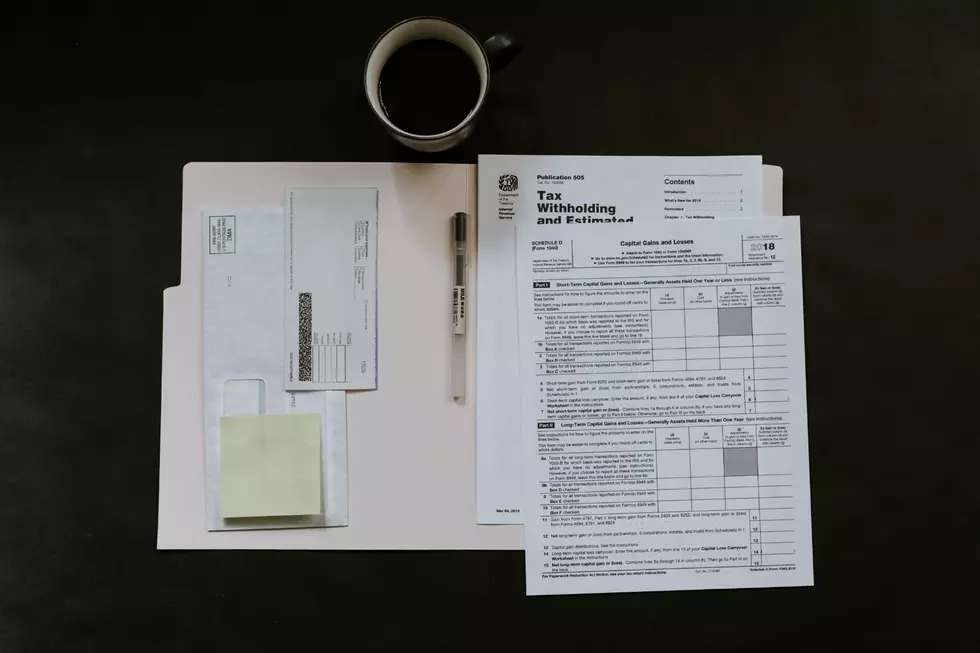 IRS Official on Things to Look Out For When Filing Your Taxes
Photo by Kelly Sikkema on Unsplash
Missoula, MT (KGVO-AM News) - It's officially tax season and millions of Americans are busy preparing to file their 2022 income tax returns.
However, a multitude of dangers can lie in wait for unsuspecting taxpayers in the form of tax fraud and even identity theft schemes.
The IRS says Keep Your Eyes Open for Tax Scams
KGVO News spoke with Andy Tsui, Special Agent in Charge for IRS Criminal Investigation in the Denver Field Office, which encompasses the state of Montana.
Tsui said the song remains the same when it comes to income tax fraud.
"So this tax season is no different than any others," began Tsui. "We want everyone to be vigilant and make sure they do their due diligence when looking for a tax preparer. Here are some of the things to look out for. We always want to advise people to make sure they understand your tax returns, and that their tax preparer is reviewing their tax returns along with them, if necessary in detail, so there are no questions."
A Larger Than Normal Refund? It Could be a Scam
One warning sign includes the promise of a larger than normal refund.
"A lot of times we see promises of huge refunds if you go with someone," he said. "That's a red flag. There are really no secret loopholes that one person knows more than someone else. So that's definitely a red flag, so if you hear that you should be on guard. They shouldn't be promising huge refunds without knowing your own tax situation."
Another alarming situation may occur if you find that someone has already filed your return, which could mean you've been a victim of identity theft.
"If a situation arises when you go and file your return, and the reply you get is that it's already been filed," he said. "That's an indicator that there might be a situation with identity theft. So we always advise taxpayers to file their tax returns as soon as possible. Certainly, when it's ready, file it when you can, so that someone else doesn't get a chance to file another tax return in your name."
Tsui said the IRS will Never Threaten a Taxpayer with Arrest
Tsui said the IRS does not threaten taxpayers with arrest, and if you receive such a message, you can be assured it's not from the Internal Revenue Service.
"Anytime there's a threat of arrest because of an IRS issue, that's going to be a scam," he said. "The IRS will never threaten someone with arrest if they don't make a payment. There are also other indicators. For example, if the payment request is through a wire transfer or an online payment platform, those are all red flags that it's a scam. So definitely be on the lookout for those. We expect to see an uptick in those scams during tax time. The IRS will never contact people through social media, they will not text message people, so those are all indications that it's going to be a scam."
Click below to read a special report from the Internal Revenue Service regarding protection against Income Tax Fraud and Identity Theft.
LOOK: The biggest scams today and how you can protect yourself from them
More From Newstalk KGVO 1290 AM & 98.3 FM