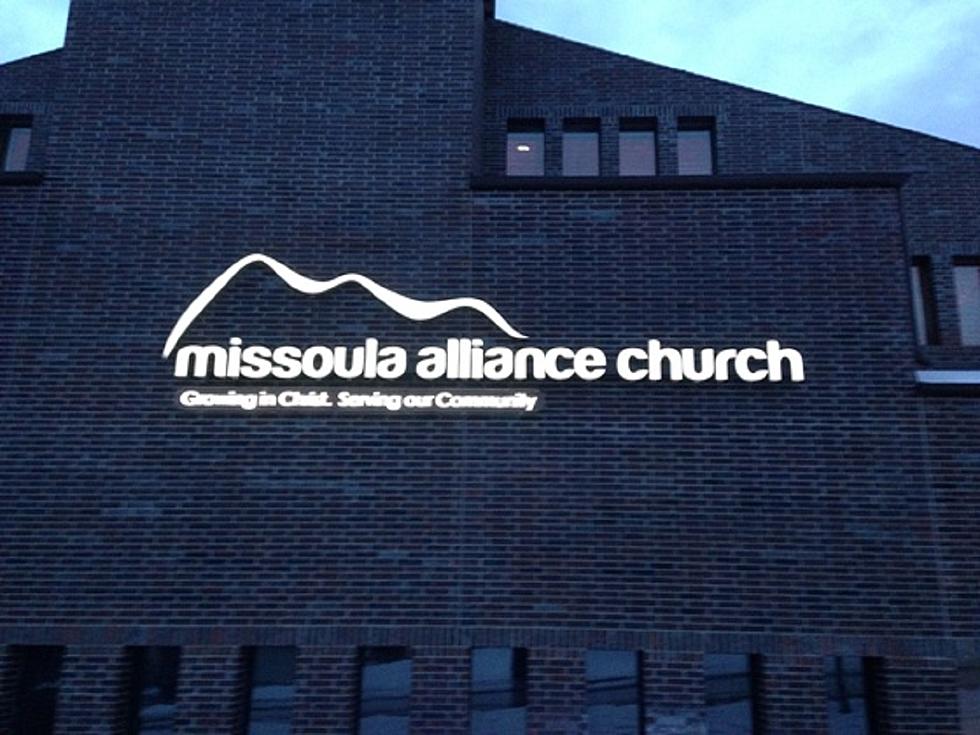 Local Church Raises $80,000 over Christmas to Serve Missoula
photo by Peter Christian
The Missoula Alliance Church collects an annual Christmas Eve offering to fund the many community ministries it sponsors.
KGVO spoke with Lead Pastor Micah Dalbey this week, after he announced on Sunday that the goal of $48,000 was nearly doubled by the congregation to over $81,000.
Dalbey explained the annual offering taken at the church's two Christmas Eve services.
"For about 14 years we as a church have used our Christmas Eve service to receive an offering that is intended entirely to bless our community and to show love to them in practical ways by most immediately meeting needs that we see in our community," said Pastor Dalbey.
Dalbey said one of the first ministries to be offered to the community actually offered free car repairs to needy families.
"It began with the MAC Garage which is a mechanic shop we have here on our property that provides free minor auto maintenance for single parents and various other things," he said. "We also have certain partnerships with the public schools where we do everything we can to help and bless those families and teachers and meet needs that we see there."
In addition to a special Foster Family closet that distributes free clothing and supplies to foster families, Dalbey said the church is also serving the refugee communities here in Missoula.
"We also just most recently began a ministry of basically helping refugees resettle in Missoula and meeting their practical, cultural, spiritual needs any way that we can," he said. "Through the generosity of our church last Christmas Eve, we were able to buy a small house in the heart of Missoula, and our heart there is not be removed from the community up on the hill but down embedded in the community, which is the way Jesus is and was and how He modeled just that presence with people."
Dalbey said the church (as most churches) no longer 'passes the offering plate' due to COVID concerns, but has offering boxes mounted on the wall to collect funds, in addition to offering online giving. He said he was blown away by the generosity of the congregation this Christmas Eve.
"We laid out the goal of $48,800, and that's a pretty typical Christmas Eve offering goal which represents the projected operating budgets for these four or five different ministry areas, if you want to call them that," he said. "So $48,800 is what we threw out there, and people gave $81,691.85 as a response to that which we say, God, thank you and wow, how cool! But we're also just curious about what God would be wanting us to do that we're not currently doing to press further into his redemptive work in our city."
The church is located at the top of Hillview Way.
LOOKING BACK: Photos of Missoula and How It's Changed
Check out these photos of how Missoula has changed over the past decade.
The 14 Best Places in Missoula to Take Visitors From Out of Town
We asked locals where they like to bring visitors when they take a trip out to Missoula - and here's what they came up with.
LOOK: Things from the year you were born that don't exist anymore
The iconic (and at times silly) toys, technologies, and electronics have been usurped since their grand entrance, either by advances in technology or breakthroughs in common sense.
See how many things on this list
trigger childhood memories—and which ones were here and gone so fast you missed them entirely.
More From Newstalk KGVO 1290 AM & 98.3 FM