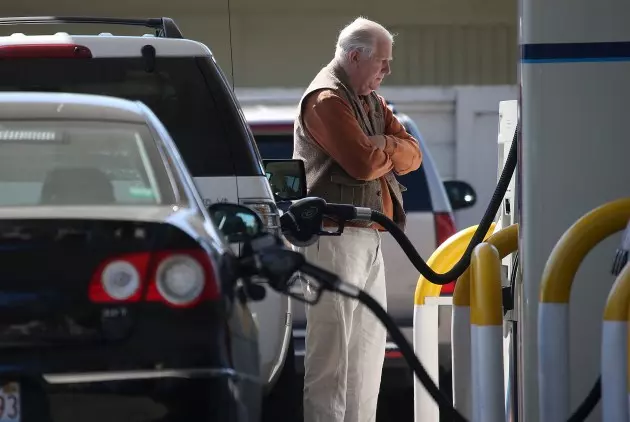 Keystone XL Pipeline Not Necessary Right Now, Says Petroleum Analyst
Getty Images/Justin Sullivan
Gas prices in Missoula have started to rise and that is a trend that will likely continue during the coming months. Patrick DeHaan is the head of petroleum analysis at GasBuddy and he said he wasn't at all surprised by the recent increase.
"The price of oil has really accelerated since early November when prices were 35 or 40 dollars per barrel, now we are sitting pretty at 53 dollars per barrel," DeHaan said. "That sent gas prices up virtually nationwide. Average gas prices nationally are coming in at $2.41 per gallon, which is the highest level since the pandemic started. Montana prices are up six cents per gallon in the last week, averaging $2.28 per gallon. There are no more sub two dollar prices across the state."
According to DeHaan, prices are on the rise because of the perceived improvement in the COVID-19 pandemic.
"Demand for gasoline is now just 10% below where it was last year," DeHaan said. "All of this really has to do with recovery in the COVID-19 situation. Of course, at the height of the pandemic, Americans saw gasoline consumption drop 60%. Now we have recovered and we are only down 10%. That is pushing demand up and prices higher."
As of now, DeHaan said the cancellation of the Keystone XL pipeline has had no impact on the prices at the pump.
"While President Biden has cancelled the Keystone XL pipeline, demand is so reduced that the pipeline is really not even necessary right now," DeHaan said. "It may come in down the road. Prices could elevate if the demand shoots up above year ago levels, but for now, with demand so low, cancellation of the Keystone is not a factor in driving prices up. Like I said, it is optimism that things would return to normal, but so far there is really not a need for that additional capacity."
In addition, DeHaan believes an increase in gas prices is actually a good thing.
"A lot of people will probably think that is a fairly stupid statement to make, but it is really the recovery of the economy and Americans hitting the road again," DeHaan said. "I don't know about you or any of the listeners out there, but I certainly would welcome higher prices if it meant recovery from this pandemic that has now been going on for ten plus months."
The national average has increased 15 cents per gallon during the last month and stands 17 cents per gallon lower than a year ago.
LOOK: See the iconic cars that debuted the year you were born
More From Newstalk KGVO 1290 AM & 98.3 FM