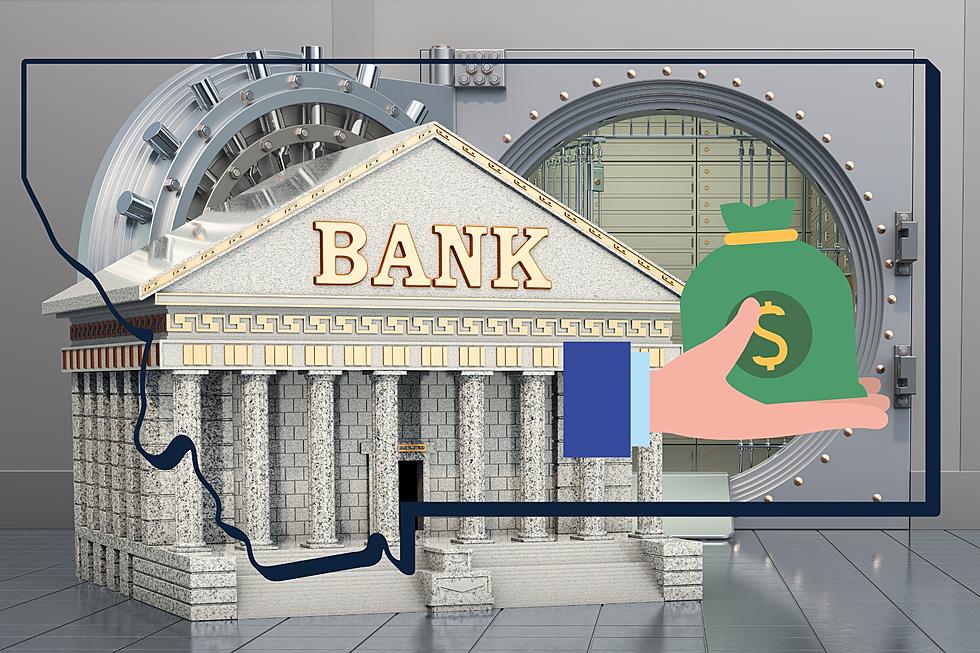 This Massive Bank Forced To Pay Back It's Montana Customers
Canva Pro
You might be entitled to compensation if you used to bank at this establishment in Montana.
Many folks have problems with banks and some unnecessary fees they hit people's accounts with for no reason. Transfer, late, and other fees affect people daily, and it's been a sore subject for years.
Now we have news that one bank will have to repay their customers for their junk fees, and it's great to see.
The Associated Press reports that Bank of America will have to pay out $100 million to its customers for fees that were exploitative by the bank. These fees were associated with declining transactions. The costs were around $35 per declined transaction and built up if you didn't repay it within a few hours.
This isn't the first time the Bank of America has had issues. The bank was hit with a massive fine years ago for credit card fees that were deemed unnecessary.
Here's the thing, Montana currently has zero Bank of America locations. The location in Bozeman closed years ago, and many folks have switched banks.
What does that mean for Montanans? You can still claim a refund.
All you have to do is visit the Consumer Financial Protection Bureau website and fill out the information to collect your refund. You put in your new bank information and receive your refund.
Several nationwide banks have been under the scope of the Biden Administration and the predatory banking fees they have subjected their customers to for years, and now they finally have to pay their fair share. There might be more news on the way.
For more details, check out the Associated Press.
Seven Reasons Not to Leave Montana
Whether you are moving away or going on vacation, Montana will stay with you.
Seven Empty Buildings and Spaces in the Bozeman Area
What's going on with all these open spaces and empty buildings in the Bozeman area?
Tourists Love These 5 Downtown Bozeman Businesses
When tourists are in town and go shopping, they tend to hit up these five stores to pick up something special from their time in Montana.
More From Newstalk KGVO 1290 AM & 98.3 FM