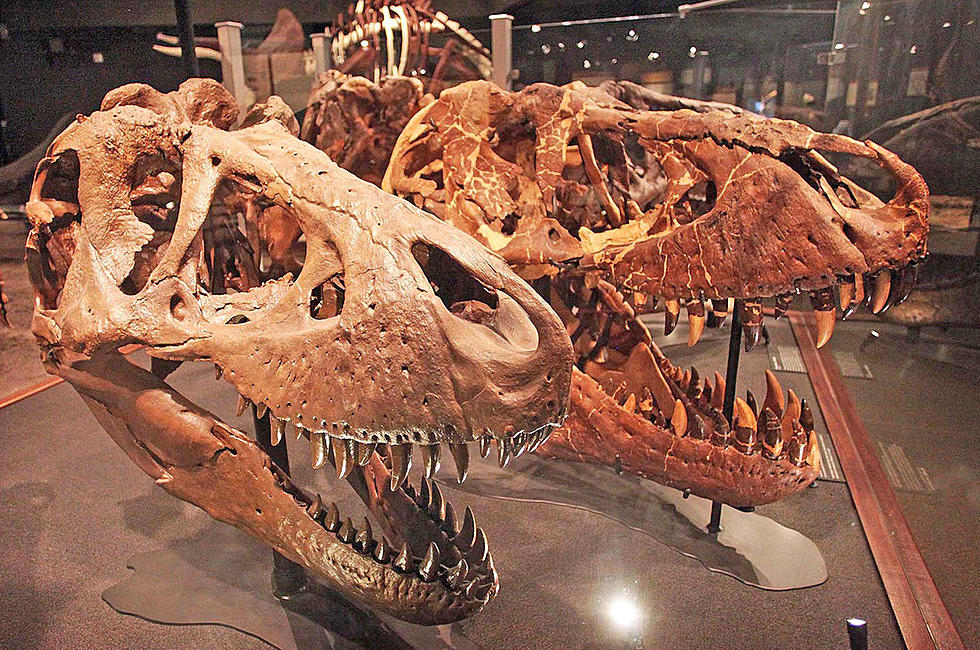 Unearthing Dinosaurs in Special Day at Museum of the Rockies
Lots of teeth. (MSU News - Museum of the Rockies-provided photo)
The Museum Of the Rockies (MOR) in Bozeman is Montana's best-known center for studies and displays of dinosaurs. The researchers have helped with numerous videos, movies, research projects and displays that have delved deep into the distant past.
"Dinosaurs and MOR!"
On April 2, "Dinosaurs and MOR!" will bring together a wide range of experts and information in one day, according to a Montana State University news release. And it's structured to be family-friendly, bringing in ten experts from around the U.S. for presentations, activity stations in the Siebel Dinosaur Complex, "Dinosaur Prophesy" on the huge screen at the Taylor Planetarium and even lessons on how to draw dinosaurs.
Features of the Event
The experts will give 30-minute presentations throughout the day from 9 a.m. to 5 p.m. at the Hager Auditorium. There will be time for questions and answers from the audience, too.
The day concludes with a dinner in the museum's Bair Lobby with a keynote speech from John Scannella, the John R. Horner Curator of Paleontology at the museum. The speech is entitled "MOR than Monsters: Unearthing the Paleobiology of Dinosaurs."
Many of the family activities in the Siebel Dinosaur Complex will require a "paleo passport," which is available to the museum's front desk. The stations will be open from 10 a.m. to 4 p.m. The passport also gets you into the planetarium viewing.
Ticket Prices
The lecture series is $20 for youth museum members and $40 for adult museum members and seniors. It's $10 more for non-members. The evening dinner tickets range from $65 to $95. Registration is required for the lecture series and the dinner.
Museum members will get a sneak preview the evening of April 1 from 5 p.m. to 7:30 p.m. To register for this Jurassic-sized event, visit the MOR website.
Unique Montana Gift Ideas For Your Out-Of-State Friends
Want to brag about living in Montana? You'll do the job and provide your out-of-state friends with a handcrafted, Montana-made gift with this idea list.
Famous People You Didn't Know Were From Montana
Montana's got some pretty famous faces throughout history, but did you know these celebrities are originally from the Treasure State?
More From Newstalk KGVO 1290 AM & 98.3 FM