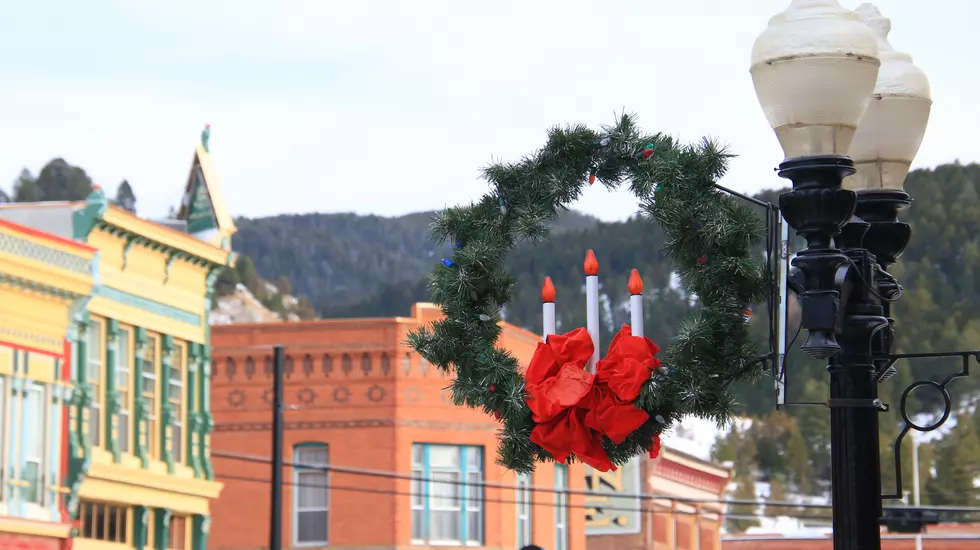 This Adorable Montana Town is a Christmas Time Capsule
Dennis Bragg photo
If you'd like to see what Christmas in Montana used to be, there's no better destination than Philipsburg, the historic Granite County community that's still the greatest historical landmark west of the Divide. 
Every year, for more than a hundred years, the merchants of Philipsburg have celebrated the season with window displays, holiday events, and snacks. And those traditions seem even more important now when the world seems to have lost some of the Christmas magic. 
Wandering the streets on a weekend either before, or right after Christmas, reveals all kinds of small, unexpected surprises. 
Another world in windows
There was a time when a big part of Christmas was window shopping. While Philipsburg doesn't have a large business district, it's still fun to see what each business has done for its displays. There might be historic signs, toys or figurines, handmade decorations or art pieces. If you concentrate for a minute, you get a sense of why retail displays in the old days could be so exciting. 
Fun food everywhere
One of the best stops is the Philipsburg Creamery, where old-time ice cream machines churn constantly to produce wonderful seasonal flavors like Double Chocolate Orange, Old Country Egg Nog, Holiday Peppermint, and Hungry Horse Huckleberry. Mark will sell for an entire quart or set you up with a crunchy cone topped with flavor.
Other shops sell Montana home-style meals. The Philipsburg Brewing Company seems to always draw a crowd, having been a favorite since it opened in the old bank building a decade ago. Stop by Doe Brothers, which dates back to 1887 when masonry buildings began to give Philipsburg a more permanent feel than a mining camp. Enjoy a treat from the historic soda fountain, order a bison burger or other offerings from the menu of the "Comfort Food Emporium" and learn all about the history of this amazing building.
Sweets and sapphires
Philipsburg has gained quite a reputation for its sapphires and other semi-precious gems, as well as fine art and collectibles. You can find a very unique Montana gift at places like Gem Mountain, Montana Gems and Sapphire Jewelry, and the Sapphire Gallery, which is right next door to the famous Sweet Palace, a must-stop at Philipsburg any time of the year. 
Soak up the atmosphere
And don't forget to just look around at all things quirky. The elk sculpture next to the Philipsburg Library, the sculpture describing one miner's miraculous escape, the bigfoot with ski googles for winter, and purely local Christmas decorations, like the decorated ATV with a Christmas tree in the back. 
If you get chilly during your wanderings, the library is a great place to see a new historical mural, let the kids play with the Legos, or curl up with a book by the fireplace to warm up. 
Scheduled events include Yule Night, usually one of the first weekends in December, and frequent shows at the historic Philipsburg Theater. There are even hockey games at the local rink. 
Basically, it's a lot to see in one trip, so you should make Philipsburg a regular part of your Christmas calendar. Keep scrolling to see photos of Philipsburg at Christmas time.
Phillipsburg, Montana Is an Adorable Christmas Town You Need to Visit
Here is a Montana Christmas, the way it's meant to be.
The 14 Best Places in Missoula to Take Visitors From Out of Town
We asked locals where they like to bring visitors when they take a trip out to Missoula - and here's what they came up with.
More From Newstalk KGVO 1290 AM & 98.3 FM