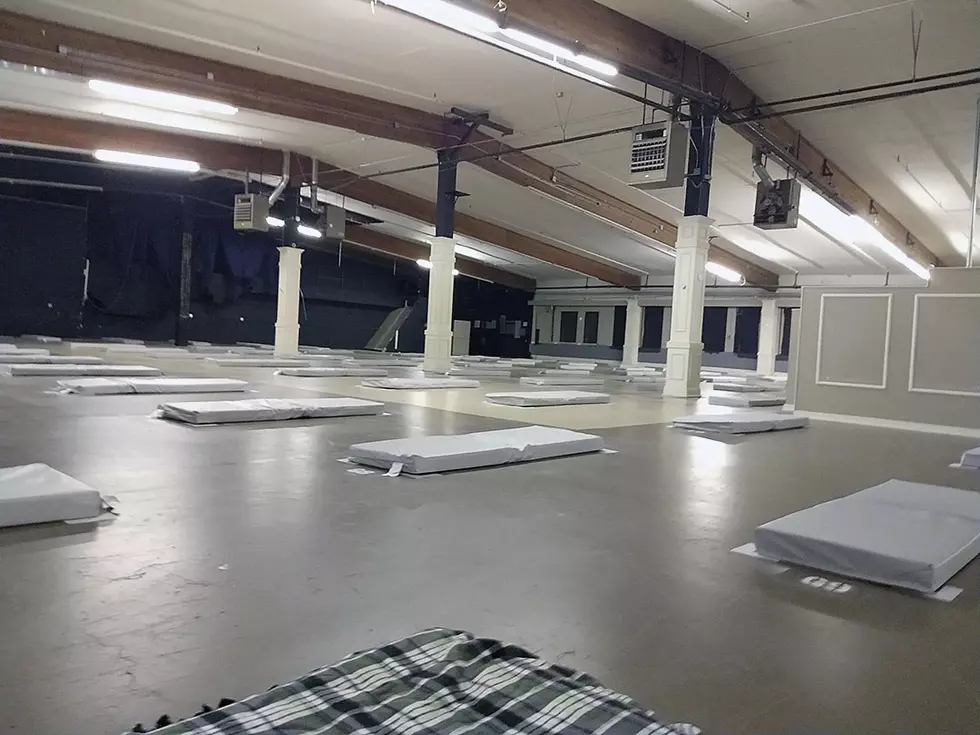 Missoula City Council set to debate tax levy to shelter homeless
The Emergency Winter Shelter.
Martin Kidston
(Missoula Current) The proclamation of an emergency over homelessness and shelter may allow the city to adopt two mills to help fund what some see as a solution, but it will be up to the City Council to levy the tax, the city attorney said Monday night.
Missoula Mayor Jordan Hess on Friday declared a state of emergency, citing the city's lack of shelter space and the growing number of homeless individuals living on the streets.
He restated his rationale for proclaiming the emergency on Monday night, though some members of City Council said that Friday's declaration came as a surprise and should have waited another week until council members had been looped in.
"I'm a little frustrated that it was declared an emergency on a Friday and it's not opening for 90 days, so we could have discussed it on City Council," said council member Mike Nugent. "A lot of us were left to answer questions we didn't have answers to over the weekend. Some of the neighbors feel there wasn't a lot of transparency in the process."
Most council members agree that homelessness and the lack of shelter space has risen to the level of an emergency, though the body hasn't yet deliberated that definition officially.
That's expected to occur starting Wednesday, even though the declaration was made days earlier – and just hours after the Poverello Center held an emergency board meeting of its own on the issue.
"I agree with the frustration of not being able to answer a lot of questions over the weekend," said council member Sandra Vasecka. "But I do want to thank the mayor for taking a meeting with me on (Monday) to clear things up, and hopefully something like that won't happen again in the future."
Hess said the city doesn't have the shelter space needed to meet current demand, resulting in the surge of homeless campers now living on the streets, in parks and in the public right of way.
As a result, local residents have expressed outrage over the impacts of urban camping and have pushed the city to address it. But the city can't enforce policies on public camping without first providing shelter space.
On Monday, Hess urged members of the City Council to support the emergency declaration and levy the mills, which would raise roughly $500,000.
"Several weeks ago, I asked our staff to start working on plans to open a year-round shelter. This is the result of that," Hess said. "There's been significant council interest and referrals on this and I look forward to the continued discussions. We believe we've gotten to a position where we have a suite of funding sources to open a year-round shelter inside of about 90 days."
A number of non profits around Missoula are pushing hard for emergency funding, and the Poverello will need to grow its staff to man the Johnson Street shelter.
But while the discussion is only a few days old, public feedback has been mixed. Some support the city's effort to address the issue while others are blasting it as just more taxes. Some have accused the city of using one-time federal funding to prop up a system that now requires long-term revenue.
City leadership has called it a moral responsibility.
"It's my view that over decades and decades, state and federal government have abdicated their traditional responsibility to provide for the basic needs and dignity of residents living on the margins," Hess said. "The emergency declaration has to come to council for ratification. We'll work to get that done. We need to keep our eye on the long-term goal of housing and a permanent second shelter for the community."
More From Newstalk KGVO 1290 AM & 98.3 FM