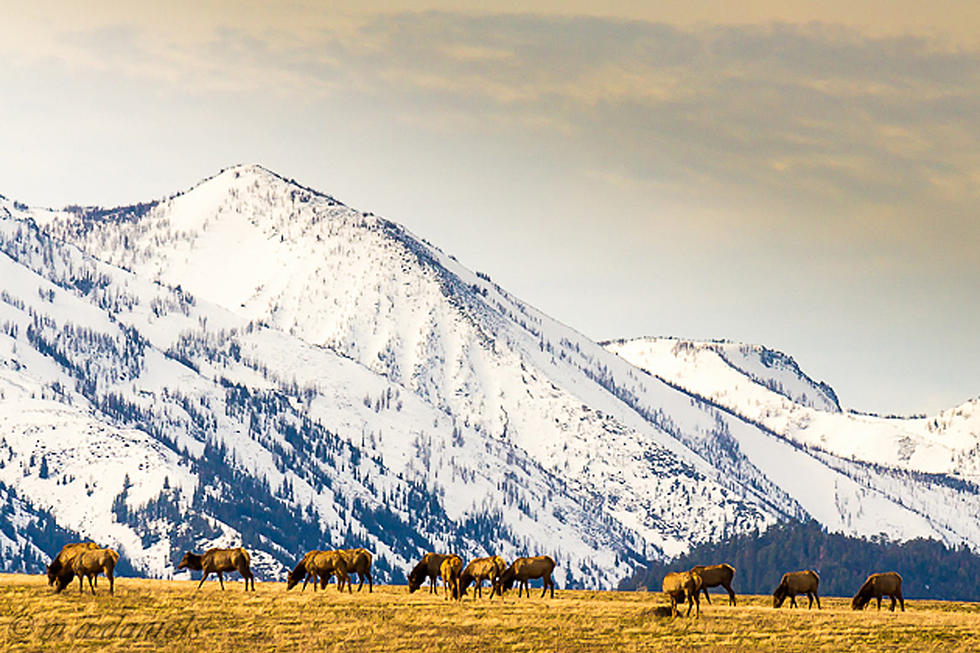 Hunting Camps See Less Success in Western Montana
Elk herd in Bitterroot. (Mike Daniels, Townsquare Media)
Montana's general hunting season ended Sunday. The results in Region 2 were average, if not a bit lower than normal, according to figures released from the weekend check stations of Montana Fish, Wildlife and Parks (FWP).
In the Bitterroot Valley, the Darby check station saw numbers that in some cases were above last year, but not above the 5-year average. For instance, hunters brought in 133 elk, which was the most for all Region 2 check stations, but below the past four years for Darby. Mule deer numbers were 47, which is above each of the last four years, and 86 white-tailed deer also topped the previous years at the check station. FWP checked through 3,848 hunters this season, which is about 400 more than last year but less than any of the previous three years. Overall, the west-central hunting region had 10,216 hunter stops, 235 elk, 90 mule deer and 513 white-tailed deer. All were lower than the 2020 check station reports.
Elk were not moving into lower areas because of the mild weather and less snow made it more difficult for hunters to track animals. The warm air was even up into the 60s during hunting season. The other check stations in region 2 reported generally lower numbers for elk, mule deer and white-tailed deer. Anaconda had 29 elk, 15 mule deer and 18 white-tailed deer. Bonner had 28 elk, 32 mule deer and 333 white-tailed deer.
Though the general rifle season is over, you're still going to see hunters in some areas. Due to the low numbers, a season extension has been opened until January 15, 2022, for some districts. It's only for hunters that already hold certain unfilled special Elk B licenses. Check with the FWP website for more information.
Mike Thompson, FWP wildlife manager in Missoula, said in a news release, "These check stations give us an early indication of whether we're meeting our harvest goals, especially for elk. Right now, we're developing initial proposals to the Fish and Wildlife Commission for the next two hunting seasons, and the check station data is one important piece that we consider." The check station results give FWP an early look at hunter success, but further phone surveys this winter will provide a more complete picture.
Amazing Airbnb in Montana Makes Thrillist List for Gorgeous Views
Looking to get away? This home in Livingston made the list of "10 Incredible Airbnbs Around the Country with Drop-Dead Gorgeous Views."
KEEP READING: Get answers to 51 of the most frequently asked weather questions...
More From Newstalk KGVO 1290 AM & 98.3 FM