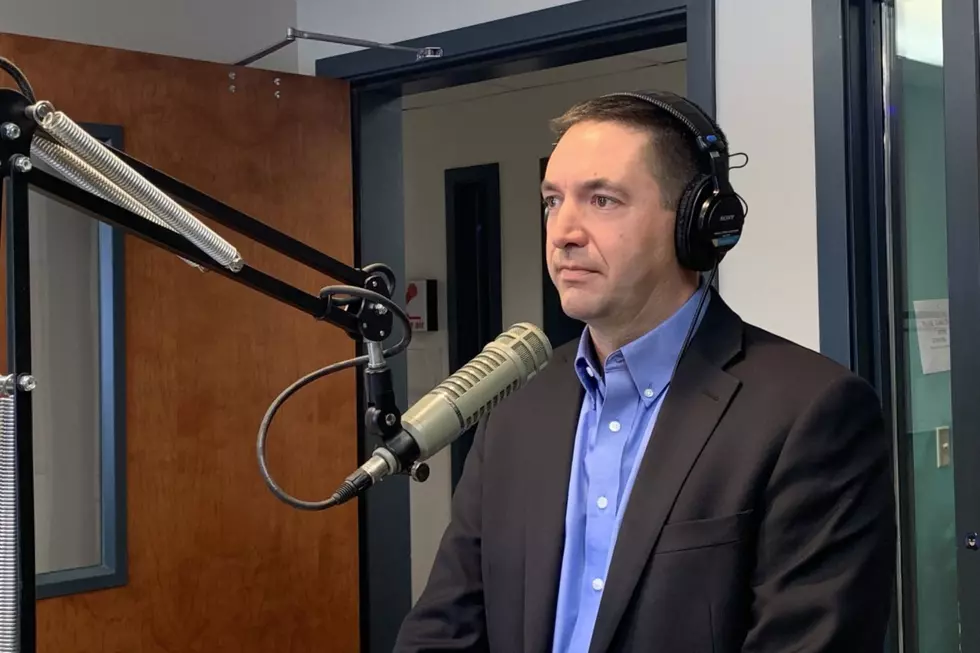 Montana AG 'Frankly Horrified' by TikTok's Intrusive Policies
Credit: Nick Chrestenson
Missoula, MT (KGVO-AM News) - Montana's Attorney General Austin Knudsen visited the KGVO Studios on Wednesday and answered a myriad of questions from listeners in the hour he spent on Talk Back.
His first and greatest concern was all about TikTok and its intrusive reach into the personal lives and devices of Montanans.
AG Knudsen said he is 'Frankly Horrified' by TikTok Policies
"Starting off we were getting several complaints into our Office of Consumer Protection about social media companies in general and data collection and privacy," began Knudsen. "Because of that we investigated several of these companies, whether it was Meta, Facebook, Instagram, or Snapchat; just go down the list, but really, the more we dug in on TikTok, the more concerned we became and the more horrified we were, frankly."
Knudsen differentiated TikTok from all the other social media apps on the digital market.
"Literally on all the other companies, you have the option to opt out of that data collection," he said. "Now, it might take you some steps to do it, but you can get inside that application and you can decline to provide your personal information to those companies. You cannot with TikTok. TikTok makes it very clear in their user agreement, you are consenting and they are going to collect your facial recognition. They're collecting your thumbprint. If you use that on your phone, they're logging your keystrokes; and not just when you're on the app. I mean, they're logging all your keystrokes on your phone. So if you're accessing bank accounts or entering passwords, they're logging it all."
Another Caller asked about the Legality of Accepting 'Zucker Bucks' for Elections
One caller inquired about 'Zucker Bucks' (funds donated by billionaire Mark Zuckerberg) during the last election to individual county election offices and whether it was legal or illegal to accept those funds.
"State law says that your local governments can only receive appropriated money," he said. "Well, that means it has to be money that came from the taxpayers. That's money that has to either come from local taxes or has to be appropriated to them by the legislature. That did not happen here. Somebody doesn't just get to walk in with a big bag of money and hand it to the election clerk and say 'Here, your job looks really hard, so here's some money to make it easier for you'. That's a violation of state law. Now, your question is one of the remedies, right? Is that a criminal violation? And the answer is probably not."
Knudsen said his Office has no Jurisdiction to Address Urban Camping in Missoula
Another caller was upset about all the urban camping that is evident in many areas around Missoula and if the Attorney General might have any power or jurisdiction in controlling that activity.
"The only way the state of Montana could do anything would be legislatively, right?" he said. "Because your local governments or your county or city governments, ultimately they are subsidiaries of the state. Under state law, I have no authority to send in any of the law enforcement that I am responsible for. Okay, I'm in charge of the state Division of Criminal Investigation, and I'm in charge of the Highway Patrol. We have limited jurisdiction, I cannot just send them into Missoula PD's jurisdiction. The reason for that is that ultimately that police chief and your local sheriff are accountable to you, the local elector."
Knudsen was on his way to Superior to present an award to a student for a law enforcement-related poster competition.
LOOK: Most dangerous states to drive in
More From Newstalk KGVO 1290 AM & 98.3 FM