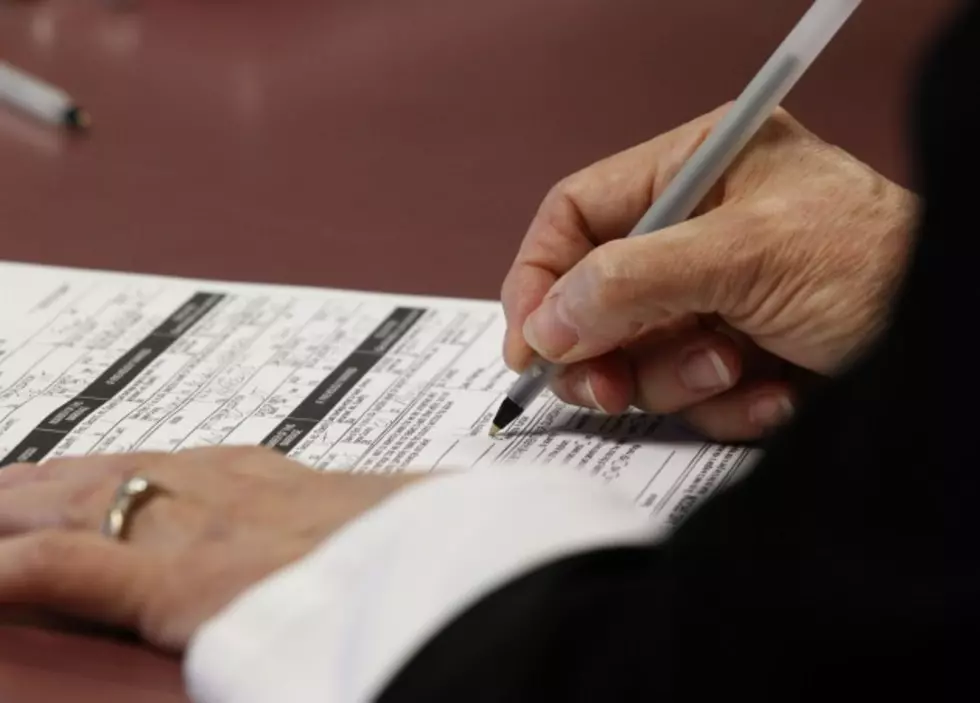 Gay Marriage, Religious Accommodation at Issue in Yellowstone County Clerk's Office
Photo courtesy of George Frey/ Getty Images
In November, a U.S. District Court judge's decision legalized same-sex marriage in Montana, but it also spawned a controversy about who should be required to issue the licenses.
A deputy clerk in Yellowstone County has complained to her Human Resources department about being required to issue marriage certificates to same-sex couples, an act with which this particular deputy clerk has stated a religious objection to.
The Yellowstone County Attorney has warned that if the County Clerk and Recorder doesn't accommodate the requests of the unnamed deputy clerk, the county may face litigation, but Clerk and Recorder Kristie Boelter sees things differently.
"It's not our choice and we can't pass judgement, that has already been passed. We are here just to do the paper work[...]," Boelter said. "[...]I proceeded to tell my staff that this is our job that that is what the tax payers have hired us to do and what we took an oath stating that we would do and that we would leave all of our beliefs; our religious beliefs and our personal beliefs at the door when we come in," Boelter said.
The Yellowstone County Attorney says the clerk's office needs to make a "reasonable accommodation" for religious beliefs, but Boelter says such accommodation would create an "undue hardship" that should shield her office from litigation.
"Many of the employees here at the office feel like it is not fair that you can just pull out that 'this is against my religion,"' Boetler said. "We have other religions in here that feel like divorce is not right, but they are still doing their job because they realize they are not condoning this, they are simply doing the paperwork and the job that they took under oath."
Boelter says that accommodating this staff member would also require upsetting other staff members who happen to be homosexual. Boelter says she she is trying to accommodate, but that she will not allow a couple to be forced to come into the Clerk and Recorder's office on a different day just because this particular deputy clerk refuses to issue a marriage license.
More From Newstalk KGVO 1290 AM & 98.3 FM