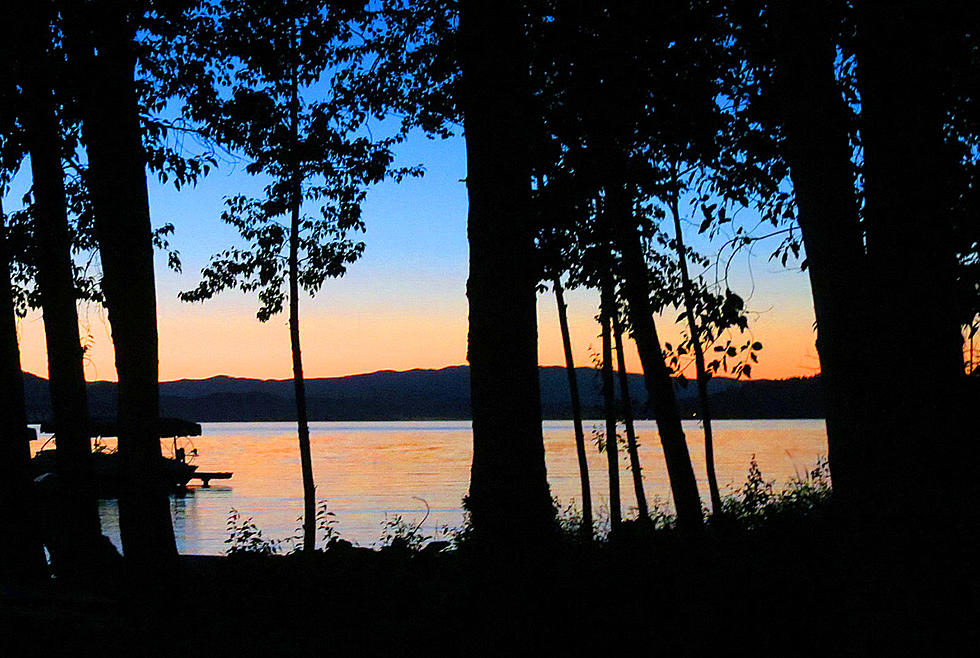 Federal Bucks Supercharge New Flathead State Park Effort
Flathead Lake shoreline. (Steve Fullerton, Townsquare Media)
An infusion of federal money will help create a new state park along the shore of Flathead Lake. Senator Jon Tester said this week that $1.3 million will help Montana Fish, Wildlife and Parks (FWP) create a new park near Somers.
The money from the Land and Water Conservation Fund will be added to the $3 million cost to acquire and develop over 100 acres of land owned by the Sliter family on the north shore of the popular lake. The Montana State Parks Foundation continues to wage a fundraising campaign. The most recent Montana legislature officially authorized the FWP to pursue purchase of the park land, which would be called Somers Beach. It is on the eastern edge of Somers, Montana.
As many people know, even with a half-dozen other state parks on the Western Montana lake, finding a campsite During the summer months can be a frustrating ordeal. The reservations start early in the year and the demand grows annually. The other parks, including Wild Horse Island, are Finley Point, Yellow Bay, West Shore, Wayfarers and Big Arm.
Tester said that another LWCF grant of $472,500 has also been approved for work at Missoula's Westside Park. Land and Water Conservation Fund uses revenues from oil and gas leasing to fund conservation and recreation priorities.
Tester said in a news release, "I am proud to have helped secure this funding, and I look forward to continuing our work to ensure these lands - and the outdoor recreation economy that depends on them - will remain open to the public for generations to come."
LOOK: Stunning animal photos from around the world
From grazing Tibetan antelope to migrating monarch butterflies, these 50 photos of wildlife around the world capture the staggering grace of the animal kingdom. The forthcoming gallery runs sequentially from air to land to water, and focuses on birds, land mammals, aquatic life, and insects as they work in pairs or groups, or sometimes all on their own.
Every James Bond Movie, Ranked From Worst to Best
More From Newstalk KGVO 1290 AM & 98.3 FM