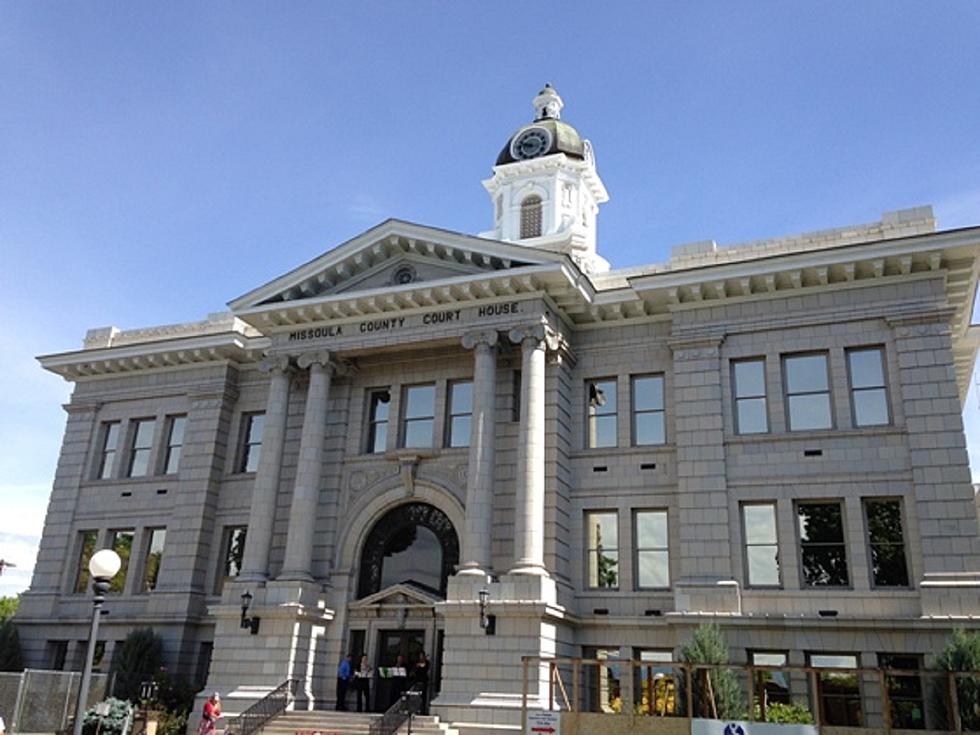 DES More Concerned with Flooded Basements than Rising Rivers
photo by Peter Christian
Warmer weather and melting snow is bringing a lot more water to Western Montana neighborhoods. But there are fewer fears of widespread flooding from local rivers and streams than houses getting wet inside.
Nick Holloway, Deputy Disaster and Emergency Services Director for Missoula County says after reviewing the latest information from the National Weather Service and their own measurements, DES is much more concerned with flooding basements.
The Weather 'has been a Wild Ride' said DES Deputy Director
"Yeah, it has been a wild ride Peter," began Holloway. "We have the potential for plugged culverts causing poor drainage, but really the most impacts we would expect to see are water in basements and the negative impacts that can cause for homeowners."
Holloway expanded on the theme of melting snow seeping into basements.
DES More Concerned with Water Seeping into Basements and Crawl Spaces
"It's really a matter of keeping water out of the basement," he said. "So what you want to do is clear snow away from drainage areas and at least five feet away from your home's foundation. Remove snow from window wells, and go down and inspect your basement. Look at the walls to see if there's any water coming in, and if there is, don't ignore it. Find out where the source is and fix it as soon as possible. And also be sure to test your basement sump pump to make sure it's in good working order."
Holloway said the Rivers Flooding at this time are Not a Concern
Regarding the rivers that run through Missoula, Holloway said the DES is not concerned at this time about river levels rising to dangerous levels at this time.
"We have a ways to go before that happens," he said. "There are some pretty good channels going through Missoula, and the water seems to be making its way down pretty well. In addition, we don't have a big, deep cold spell forecast like we've experienced in the last couple of weeks, so we should be okay there. However, we will be monitoring for changes in the forecast."
Holloway said despite the dramatic cold snap and rising temperatures right now, winter has barely begun in western Montana.
"Just try and stay dry and warm as best you can, and hope that it won't get too cold, hopefully for a couple of weeks at least," he said. "Remember, we've experienced a pretty deep cold snap. So now it feels like springtime almost, but, of course, it's not. We still have a lot of winter to go, so just stay prepared for cold temperatures and more snow. Just stay the course."
According to the National Weather Service forecast for western Montana, there is an avalanche warning and another five to ten inches of snow is expected on the mountain passes in the next few days.
Yellowstone National Park Rebuilds After Historic Flooding
After catastrophic flooding damaged portions of Yellowstone National Park in June of 2022, major reconstruction was necessary to make the park passable again. The following are photos of the improvement projects at Old Gardiner Road and the Northeast Entrance Road. All photos are courtesy of the National Park Service, photographer Jacob W. Frank.
More From Newstalk KGVO 1290 AM & 98.3 FM