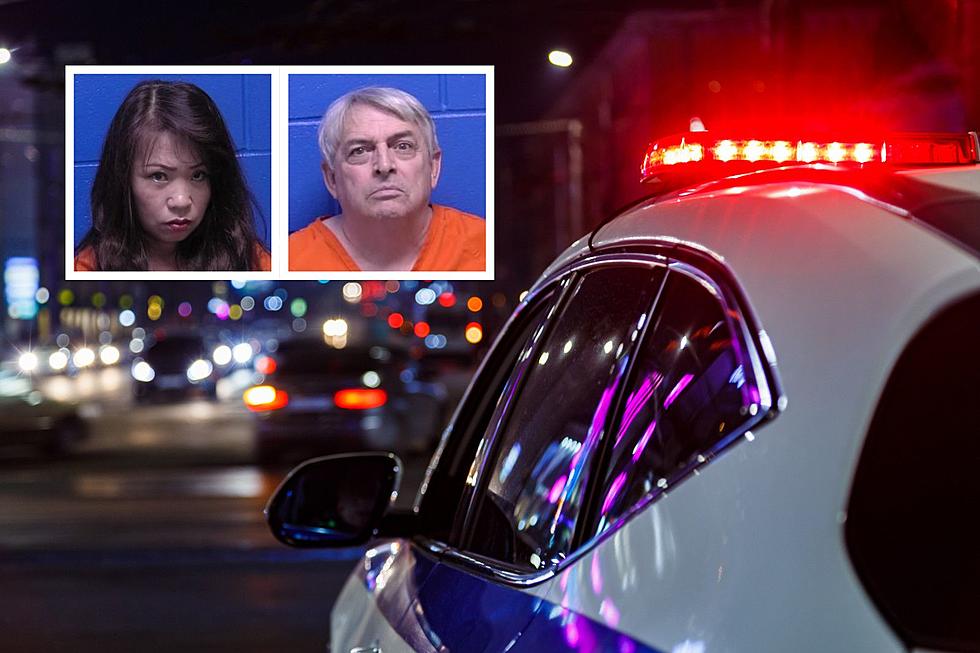 Couple Charged With Human Trafficking in Missoula
File photo: z1b, Getty Stock/Think Stock; Mug Shots: Missoula Jail
Missoula, MT (KGVO-AM News) - On May 29, 2023, Missoula County Sheriff's Office Deputies responded to a 911 call at the Soul Massage business located at 5000 Highway 93 South. The reporting party, Jane Doe, was contacted at the scene. As she spoke only Mandarin, she was transported to Community Medical Center for translation services. According to court documents, deputies observed a superficial laceration to the ring finger of her right hand.
At Community Medical Center, a deputy used a translation service to get a statement from Jane Doe. Jane Doe said she came to Missoula on April 26, 2023. She found a female in a "WeChat" application that was offering a dog-friendly place to live for only $20 per day.
Jane Doe identified the female as 52-year-old Yanbin Bao and said that Bao also went by the name of "Amy." Jane Doe stated that 64-year-old Richard Bushey was Bao's husband. A detective confirmed that "WeChat" is a Chinese social networking application that traffickers use to recruit potential victims with promises of legitimate work, housing, or other services.
Jane Doe Provides a Statement
Bao offered to let Jane Doe live in the Soul Massage location in return for working there and paying Bao $20 per day. Once at Soul Massage, Jane Doe said she was pressured into performing sexual acts on paying customers.
Jane Doe explained that Bao also controlled her by using surveillance cameras in the business. Using the cameras, Bao was able to see what services were being provided to clients and what they were doing.
Jane Doe told deputies that there were two other Asian women working at Soul Massage during the time she had been there, and they regularly engaged in sexual intercourse with customers. According to court documents, she estimated that 7-11 men were serviced each day.
Deputies Investigate Soul Massage
Deputies observed the conditions in Soul Massage and found what looked like a sleeping area. It had a small twin bed and a space that appeared to be used for cooking and eating. Dirty dishes and pots with food inside were visible.
In one room, deputies observed a makeshift closet with clothes and several suitcases. A small television was present. Deputies also noticed a security camera on the wall. The conditions inside the business were unsanitary, with dirty linens and floors.
A detective who is known to be an expert in Human Trafficking confirmed that victims of human trafficking in illegal brothels or commercial sex locations are often required to live on premises. By keeping victims on-premises, human traffickers are able to exercise control over the victims and can force them to work at all hours of the day or night.
Jane Doe said that Bao had locked her in rooms at the massage parlor before and had been hit and attacked by Bao for refusing to engage in sexual intercourse with clients.
Pursuant to a search warrant, Soul Massage was searched by deputies. Deputies found a stash of hidden condoms near the front door. In the trash, one used condom was found, along with numerous sticky wads of Kleenex or tissues, and baby wipes that were consistent with cleaning up bodily fluids after sex acts. The surveillance camera inside the business was capable of remote control, and one of the doors in the business appeared to be capable of being locked from the outside.
The detective also confirmed that surveillance cameras are often used by human traffickers to monitor the number of clients, the types of sex acts conducted, to confirm the amounts of money being collected, and can also be used to extort victims by documenting their illegal sex acts. The detective said in the Chinese culture especially, the social stigma surrounding illegal sex work could result in irreparable harm to the reputation of the victim and their entire family.
Deputies Arrest Bao and Bushey
Bao and Bushey were placed under arrest and transported to the Missoula County Detention Center. Incident to arrest, Boa was searched. She had a stack of $20 dollar bills totaling $1,000 and additional $50 dollar bills totaling $1,600. Court documents indicate Bushey and Bao have been investigated in South Carolina for running illegal commercial sex operations out of massage parlors.
Bao and Bushey are both currently being charged with three counts of felony promoting prostitution - victim of human trafficking, and three counts of felony trafficking of persons.
On May 31, 2023, this case was filed direct to District Court. The bail amount for both Bao and Bushey was set at $1,000,000.
The information in this article was obtained from sources that are publicly viewable.
LOOK: What major laws were passed the year you were born?
Data for this list was acquired from trusted online sources and news outlets. Read on to discover what major law was passed the year you were born and learn its name, the vote count (where relevant), and its impact and significance.
More From Newstalk KGVO 1290 AM & 98.3 FM