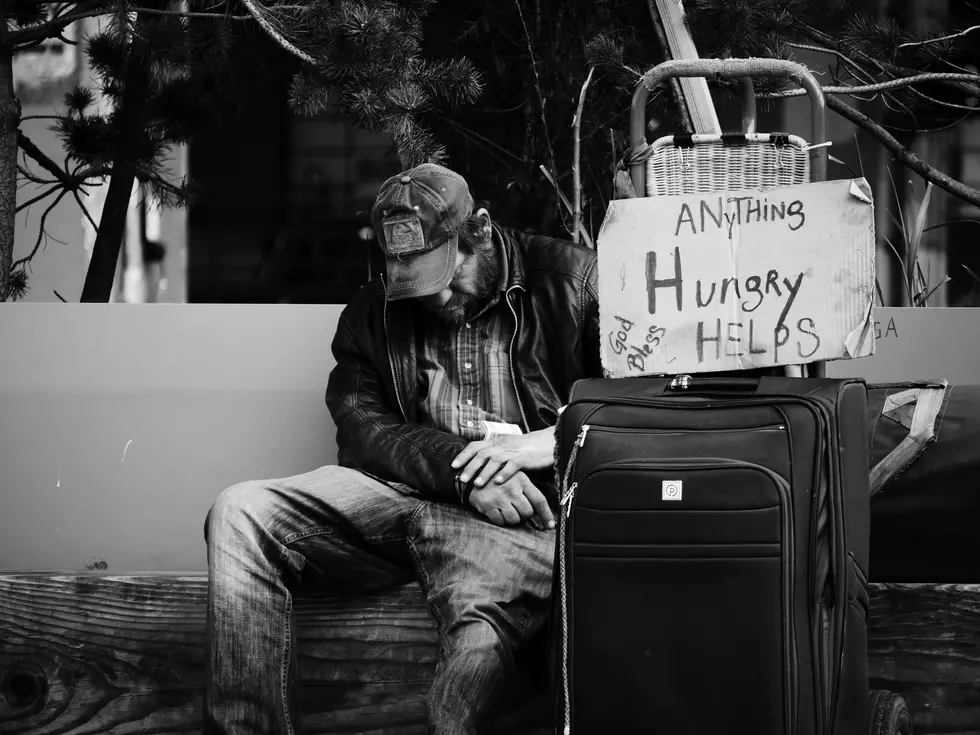 County Commissioner Compares Homeless in Billings with Missoula
Photo by Steve Knutson on Unsplash
KGVO News received an update on the status of the Reserve Street homeless camp on Monday from Missoula County Commissioner Josh Slotnick, who also fired back at recent comments made by Attorney General Austin Knudsen regarding the homeless situation on Talk Back.
Slotnick said as of Monday, there are no residents still occupying the area under the Reserve Street Bridge.
"Right now to my to my knowledge, there's no one living underneath the Reserve Street Bridge, which is a great victory," said Commissioner Slotnick. "There's been a bit of legal activity and I want to give you an update on that. So at the end of last week, the judge extended the temporary restraining order and basically made it into a preliminary injunction, which means that if anyone is camping down there, there is a court order and sheriff's deputies can remove them."
Slotnick said the new Authorized Camp on Clark Fork Drive is operating successfully but also provided an update on the small pre-built shelters that will replace the Temporary Safe Outdoor Space.
"We just got an approach permit from MDT (Montana Department of Transportation), which is a huge leap forward," he said. "So we are really close to starting construction on the site. It still has to be graded and made level and then we will start putting these things up and I'm really hoping by fall, they'll be up and that would mean the folks who are at the Temporary Safe Outdoor Space out by Buckhouse Bridge and then we'll move over to these more permanent 120 square foot little shelters."
Slotnick referenced a recent Talk Back interview with Montana Attorney General Austin Knudsen who answered a listener's question on how to alleviate the homeless situation in Missoula. He said 'Missoula has to vote better'.
"Absolutely," said Slotnick. "So reading into that, I'm just going to call it what it is; we're talking Democrats and Republicans, right? We only have these two parties, so according to the Attorney General if only we had Republican leadership we wouldn't have a homeless problem, so the truth for showing how wrong that is to visit Billings."
Slotnick recalled a recent meeting he attended in Billings and his experience with that city's homeless population.
"There are more homeless people out on the streets downtown Billings at nine o'clock on a Tuesday night than where there were non-homeless people, and Billings doesn't provide anything in terms of services compared to what we do," he said. "So there's the proof. You can have Republican leadership that provides nothing and you still get homeless people. The difference is we have homeless people living in a place where they throw their garbage in the garbage can and go to the bathroom in the bathroom."
Slotnick said he hopes to see the new shelters adjacent to the Trinity low-income apartments available by this fall.
24 Missoula Businesses That Have Closed in the Last Two Years
A large amount of Missoula businesses have closed over the last couple of years for a variety of different reasons. Retirement, COVID-19, changes in ownership.....here's a list of 24 businesses that we've lost.
24 Closed Missoula Businesses We Wish We Could Bring Back
We asked Missoulians which of their favorite businesses that have closed down would they like to see make a triumphant return. Here's what they came up with.
28 Missoula Businesses That Opened, Changed Ownership, or Changed Location
Yes, there were quite a few Missoula businesses that have closed in the last two years. But what about the Missoula Businesses that opened?
More From Newstalk KGVO 1290 AM & 98.3 FM