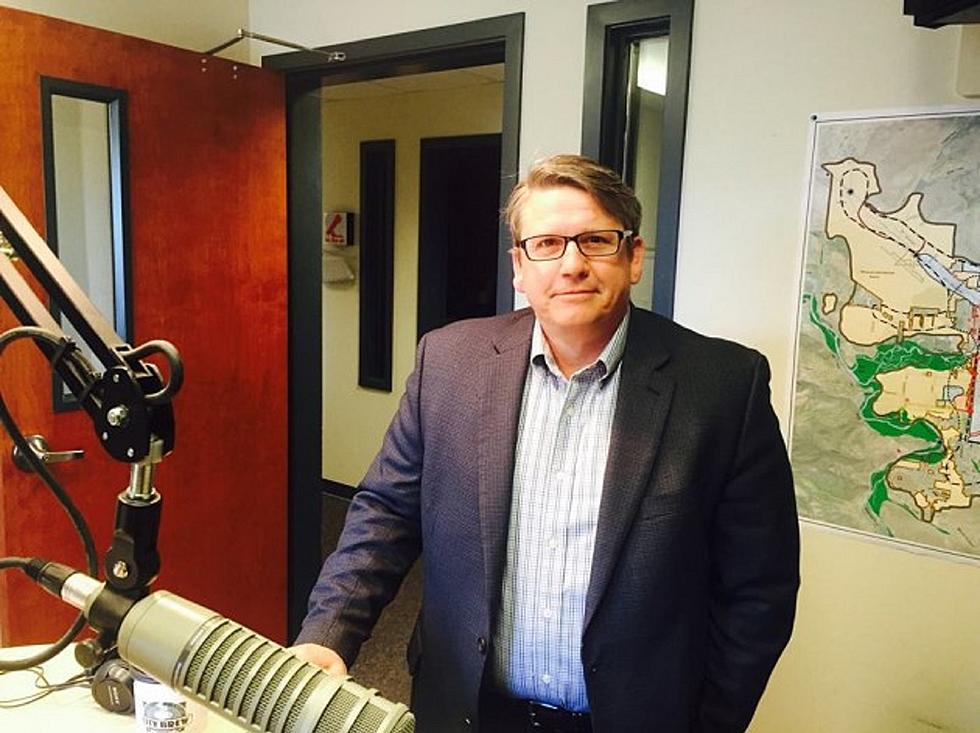 Comment in Jest Causes Uproar after Monday Meeting at a Church
photo by Peter Christian
A comment made in jest to 'shoot'em' by a local attorney, referring to replacing school board members during a meeting held at Crosspoint Church on Monday night, has drawn criticism from local and state school officials, as well as a lengthy comment from the attorney himself.
The 'Parental Rights in Education Action' meeting was held on Monday night and there were several guest speakers, as KGVO reported late last week.
The keynote speaker was Montana's Superintendent of Public Instruction, Elsie Arntzen.
Others speaking at the event were Jill Taber, MCPS Trustee Mike Gehl, Jane Rectenwald, Elizabeth Boardman and Amy Livesay.
After Arntzen made her presentation, she left the auditorium to answer one on one questions in the hallway and missed the exchange.
Attorney Quentin Rhoades provided this statement to KGVO News about what occurred at the meeting.
'I appreciate the opportunity to comment.  First, I did not hear statements or see any actions suggesting any actual violence.  If I had seen or heard anything of the sort, I would condemn it too.  I reject both bonafide threats of violence and real violence with zero tolerance. 
Second, I appreciate the opportunity to give some context to a one-liner I stated in response to a question from MCPS Trustee Mike Gehl at the meeting.  The remark was made in light of an earlier public meeting on the same subject.  In the first meeting in August, I discussed the school board's ability, should new trustees with different views be elected, to deal with superintendents who undermine their collective will. The remedy, I said, was to "fire them."  In the exchange last night, Mike Gehl was urging folks to run for election to the board of trustees so that parents could effect change in the standard American way. 
At the end of his remarks, which were serious at times, Mike made what appeared to be an effort to lighten the mood.  In doing so, he called me out to remind everyone what I had said in the earlier meeting.  Mike posed the question with a smile on his face and in a jocular tone.  In jest, I feigned a question: "Shoot 'm?"  The audience took my response in the humorous way I intended, as the room erupted in laughter.  Mike immediately corrected me, saying, "you said 'fire them.'"  I replied to his correction in the affirmative.  I gave the remark in humor as a way to relieve a little tension.  The vast majority of the audience obviously received it in the way I intended it.  Given the reaction, everyone appeared to accept and appreciate the light-hearted context of the exchange.  Of course, it was not intended to offend anyone, and, moreover, judging by audience reaction, it did not.
Finally, I have seen two news articles about the exchange, one in the Missoulian and the other in the Daily Montanan.  Both were written by reporters who were present.  Neither article reported that I made any actual suggestion of any sort of violence.  Neither said that anyone present so received it.   I appreciate that not everyone is affected by attempts at humor in the same way.  Not everyone thinks every joke they hear is funny.  But, I also do not believe outrage over what was clearly intended and understood as a facetious remark is in order either.  I do not do or say things to make anyone feel unsafe.  And I do not believe my quip, in the context it was given, had such an effect on anyone present.'
For her part, Arntzen decried any reference to violence against any member of the school board, though she admitted that she did not personally hear the exchange.
"It's exceedingly important that we put public safety first and any comments or actions that purport violence regardless of context are not appropriate and especially when we're discussing school," said Arntzen. "I was a keynote speaker and my message has been the same in every venue that I have been with families and parents. It's putting our children first it's saying that parents have rights and that the conversation in our school board rooms needs to settle down that we need to have a 'we' rather than an 'us versus them' and that our children be the center of this conversation."
Arntzen confirmed that she did not personally witness the comment.
"I wasn't in the room and I didn't hear it," she said. "So I didn't under even know that it happened but I believe it's really important because I was at that meeting even though I wasn't part of any of those conversations, but the responsible thing to do if you are part of a meeting and something as egregious as this occurs that you need to have a statement."
Arntzen again confirmed her strong opposition to any inference of violence at such a meeting.
"I just wanted these superintendents to know that as a state superintendent, I am concerned for any action that might make them feel uncomfortable, make them feel unsafe, make them feel that they are not worthy," she said. "My job is to support leadership in the boardroom, in their office, and of course in that classroom with those school leaders."
Rhoades has been a strong proponent of the effort to end the mask mandate in the Missoula County Public Schools. He represented the group 'Stand Up Montana' recently in a court action that was denied by Missoula District Court Judge Jason Marks.
See How School Cafeteria Meals Have Changed Over the Past 100 Years
Using government and news reports,
Stacker
has traced the history of cafeteria meals from their inception to the present day, with data from news and government reports. Read on to see how various legal acts, food trends, and budget cuts have changed what kids are getting on their trays.
More From Newstalk KGVO 1290 AM & 98.3 FM