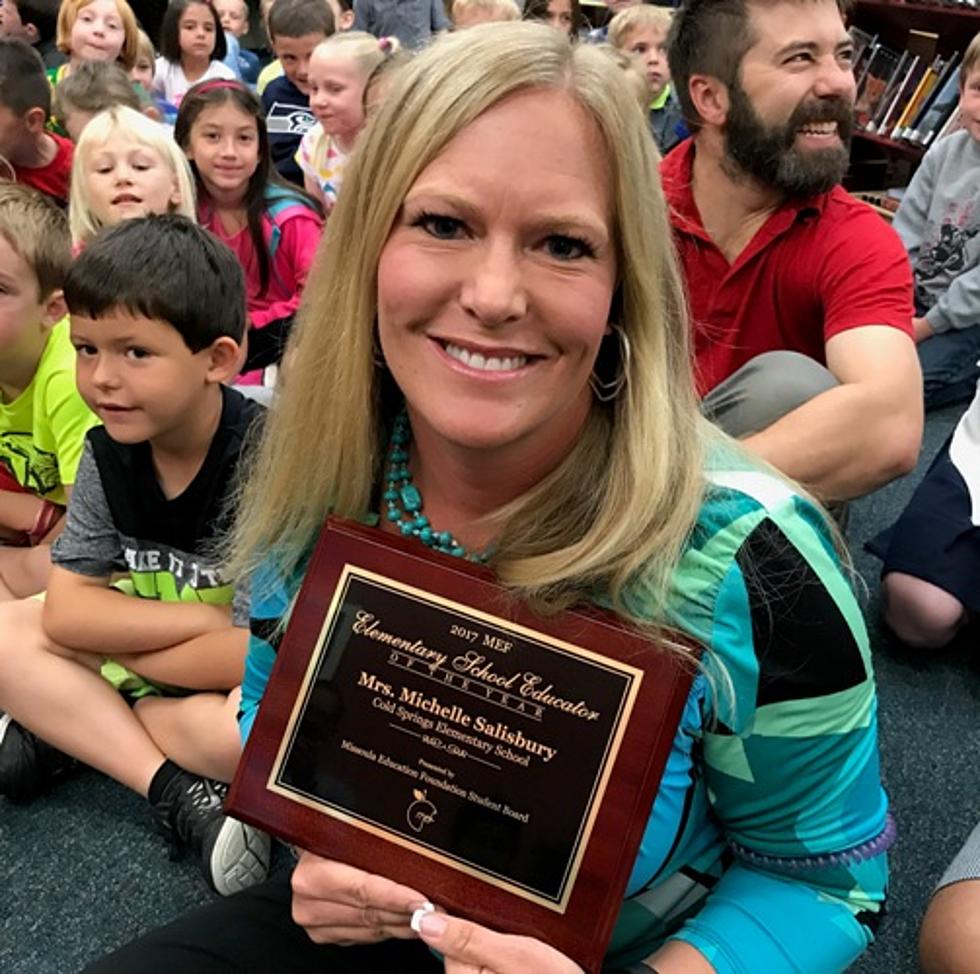 Cold Springs Teacher Wins Exceptional Educator Award
Michelle Salisbury
Kindergarten is the first contact most kids have with the public school system, and students lucky enough to have Mrs. Michelle Salisbury at Cold Springs Elementary are especially fortunate.
Salisbury just received the Exceptional Educator Award from the Missoula Education Foundation Student Board, made up of high school students from across Missoula School District One.
Salisbury's principal Susan Daniel described her as caring and committed to her students.
"She's extremely engaging for the students, and she's vary caring, Daniel said. "She sits right down on the floor with them, she joins with them and makes such amazing connections, but she also has very high expectations, and that's all wrapped up in this wonderful role of teacher and the award that she received."
Salisbury said she is right where she wants to be in her educational career.
"I love being a kindergarten teacher, and I can't imagine being at any other level," Salisbury said. "They have a real love for learning. They're excited every day and the love to come to school, and they always keep me on my toes."
Salisbury said she has high expectations for her kindergarten students.
"Every single one of my kids is reading right now, they're strong in math, and the more I teach, I realize that the higher the expectations, they will meet those, and I am continually amazed by all of them."
The MEF Student board has come to recognize these awards as positive encouragement to teachers and to celebrate MEF's eighth annual exceptional teacher recognition.
More From Newstalk KGVO 1290 AM & 98.3 FM