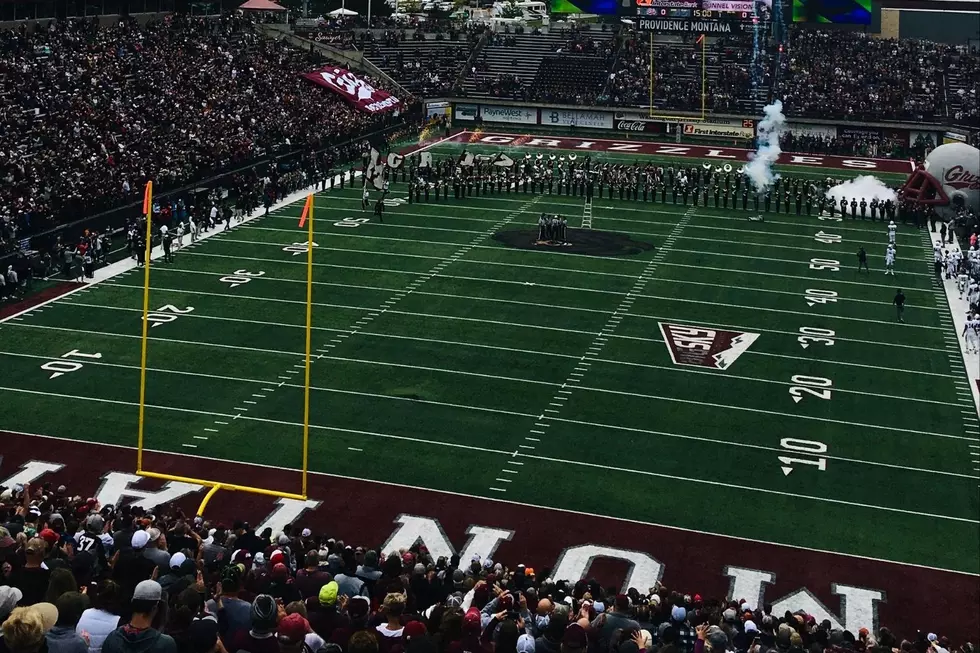 Big Sky Conference Cancels 2020 Season, Hopes to Play in the Spring
Photo Courtesy of Nick Chrestenson
The University of Montana Grizzlies will not be playing football this fall. KGVO received this statement from UM Athletic Director Kent Haslam:
I hope this message finds you well. Thank you for your continued support and patience during these uncertain times.
 
You have likely heard that the Big Sky Conference Presidents Council decided to cancel the 2020 conference football season with plans of playing in the spring. This decision provides the safest possible environment for student-athletes, coaches, staff, and fans.
 
We now work toward and plan for a spring football season. At this point, details of the spring season are still to be determined. Practice schedules, competition dates, and a potential move of the FCS Championship are still unknown. As we know more, we will communicate the details.
 
Plans regarding the ticketing transition from fall to spring will also be announced at a later date. We ask for your continued patience as we formulate these plans. Please wait to contact the box office about ticketing options until we can provide more information. If you have immediate questions, please submit them via THIS FORM, and an athletic department representative will respond as soon as possible.
 
Also, please note no decision has been made regarding the other Big Sky Conference fall sports, including soccer, volleyball, and cross country. We continue to monitor the situation and work toward the previously announced September 18 start of competition. 
 
We also continue to follow guidance from the Governor's Office, the Montana Office of the Commissioner of Higher Education, the Missoula County Health Department, and the University of Montana community as we begin to welcome our students back to campus.  
 
Please continue to wear a mask, wash your hands frequently with soap and water, practice physical distancing, and stay home if you feel sick.
 
Thank you once again for your support and patience. I know this decision was made with much deliberation and discussion. We will get through this pandemic together, and I look forward to a day when we all gather at Washington-Grizzly Stadium.
 
We need your support of our student-athletes now more than ever. I ask you to please consider making a donation to our student-athlete scholarship fund by visiting www.upwithmontana.com and clicking on the "Make a Gift" tab.
 
I am proud to be a Griz!
 
Sincerely,
KGVO will continue to update this story as more information becomes available.
KEEP READING: See how sports around the world have been impacted by the coronavirus
More From Newstalk KGVO 1290 AM & 98.3 FM