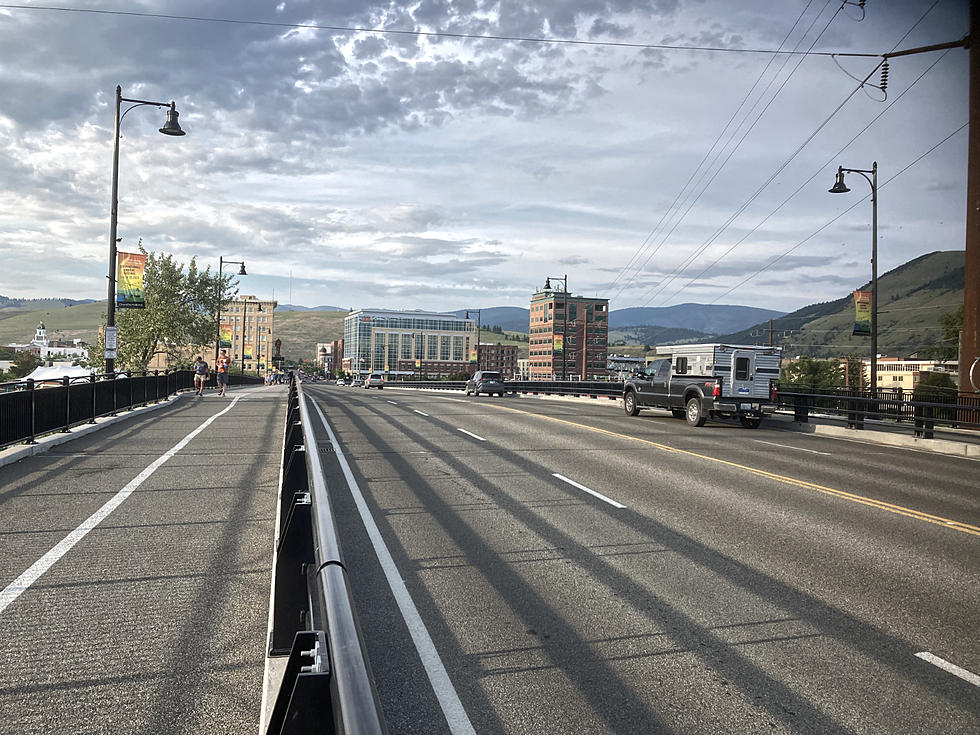 Finished Beartracks Bridge in Missoula Weighs More Than 900 Elephants
Dennis Bragg photo
It took longer than expected, thanks to pandemic-related supply issues, but the new Beartracks Bridge in Missoula is officially finished and is stronger than ever.
So strong in fact it could probably hold dozens of elephants at a time since the rebuilt bridge actually weighs more than 900 pachyderms.
That's just one of the interesting facts about the bridge, which the Montana Department of Transportation says is now officially finished after two years of construction.
When the reconstruction of the old "Higgins Avenue Bridge" started in the fall of 2020, Montana Department of Transportation engineers had hoped to have the project completed by the spring of 2022. Replacement of the west half went smoothly, being completed by early summer of 2021.
But then the problems began
The second half of the project was problematic though, hampered by everything from concerns over beam damage which forced load limits to be imposed, to a walkway material that turned out to be too hot for tender dog paws.
But by far the biggest holdup came when building material became in short supply during the second half of the pandemic. Eventually, the upstream, or east half of the bridge was completed, with the formal opening and renaming of the bridge last fall.
Now, MDT says the Beartracks project is all wrapped up, rebuilding the original 1962 span so it should last for several more decades.
"This bridge project is a major milestone for Missoula," Russell Robertson of Sletten Construction said. "The improvements not only provide a stronger bridge, but benefit pedestrians, cyclists, and drivers. The community rallied around this project, and we appreciate everyone's cooperation during construction."
"When you rehabilitate an old bridge, you never know what you may encounter," Bob Vosen, MDT Missoula District Administrator, said. "There have been several challenges and a few obstacles along the way, but we are excited to finally share the improved bridge with the community."
But what about the elephants?
MDT says the Beartracks Bridge re-hab required more than 2,000 cubic yards of concrete, weighing more than 8.2-million pounds, or the equivalent of 940 elephants. There are 522,896 pounds of reinforcing steel and 411,478 pounds of structural steel. That's enough to build more than 760 lightweight vehicles. The project also included 972 feet of bridge deck replaced, 1,870 feet of railing, 784 feet of curb, and 832 square yards of sidewalk.
It should also be noted that the completion of the bridge wraps up more than a decade of work on Missoula's three bridges, starting with the all-new Russell Street Bridge, and the rehabilitation of both the Madison and Beartracks Bridges.  
Missoula's Beartracks Bridge Rebuild
A look back at one of Missoula's biggest construction projects
More From Newstalk KGVO 1290 AM & 98.3 FM