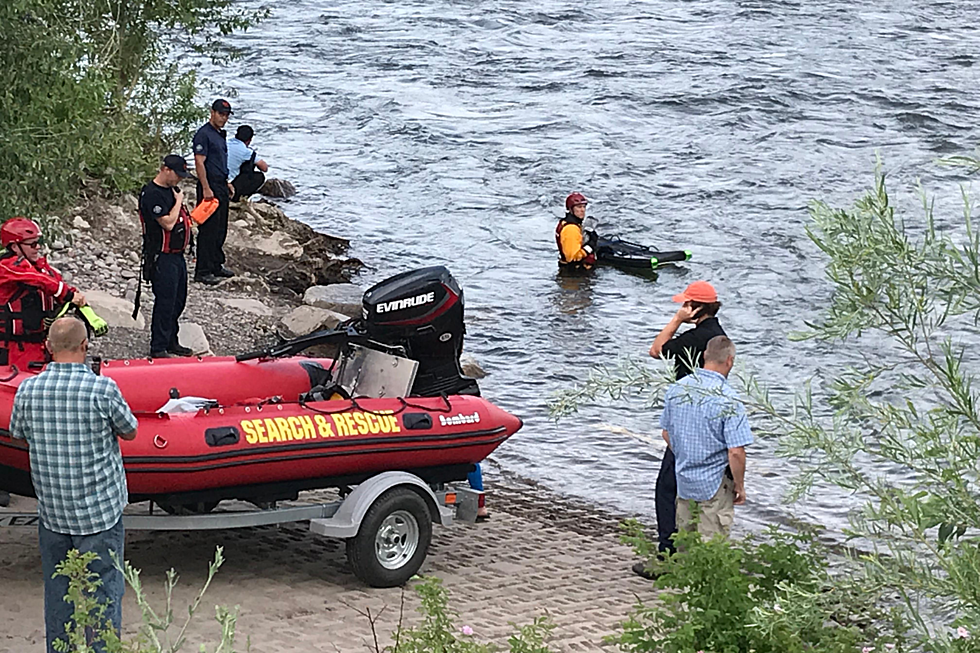 UPDATE: Stolen Vehicle Suspect Who Jumped Into a Missoula River Has Died
Photo Courtesy of NBC Montana
Update as of 11:25 a.m. on Tuesday June 16, 2019------------------------------------------------
According to the Missoula County Sheriff's Office,The driver of the stolen vehicle who jumped into the river this morning has been confirmed dead. The coroner has identified the male as a 16-year-old from Sanders County. Members of the Ravalli County Sheriff's Office will be conducting the coroners investigation.
-------------------------------------------------------------------------------------------------------------------
At around 7:30 a.m. on Tuesday, the Missoula County Sheriff's Office located a stolen vehicle from Washington in the 1400 block of East Broadway. Public Information Officer Brenda Bassett explains.
"A traffic stop happened," Bassett said. "Three people were detained, but a fourth person jumped in the water. Basically, a river rescue started. At one point, it was reported that the individual had come to the shore, but then jumped back in the water. At about 9:00 a.m., he was actually pulled from the river. They performed CPR on him and he was transported to a local hospital."
According to Bassett, the man was pulled out of the river near Osprey Stadium and he was unconscious at that time. Initial reports indicated that the suspect may have been armed, but Bassett says those were false reports.
"There were some initial reports that shots were fired, but none of that came through dispatch and none of that was verified through our department. I am not really sure where that had come from. Right now, we are in that position where we are waiting to see what his condition is. The three other people in the vehicle will obviously be interviewed and talked to as well."
Bassett says multiple law enforcement agencies and fire departments assisted in this river rescue. A helicopter was in the air as well.
More From Newstalk KGVO 1290 AM & 98.3 FM