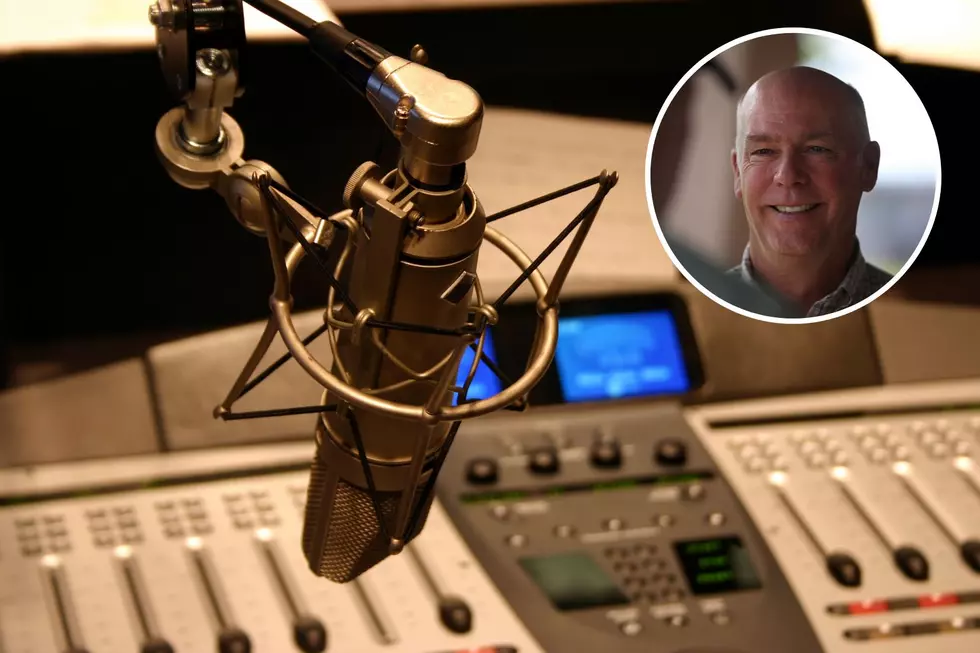 Over $780 Million in Income and Property Tax Relief for Montanans
Credit Canva, Justin Sullivan, Getty Images
Missoula, MT (KGVO-AM News) - Montana Governor Greg Gianforte appeared on the KGVO Talk Back show on Wednesday to answer questions from listeners and provide an update on tax refunds and rebates enacted by the Montana Legislature.
"Montanans overpaid their taxes, and we need to give it back," began Gianforte. "This tax cut represents over $1 billion going back to the people of Montana. They earned it. They should get it back. So I signed eight bills this week. Six of them reduced taxes or provided rebates, the property tax rebate, so that every single Montanan that owns a home is going to get $500 this October as a rebate against property taxes and $500 in 2024, that's $1,000 total."
Gianforte Repeated a Familiar Theme of Millions in Tax Rebates and Refunds
Gianforte spoke to KGVO listeners as he was preparing to travel to Deer Lodge for a special ceremony to raise the pay of employees at the Montana State Prison.
"I'm going to be in Deer Lodge today to celebrate a couple of things," he said. "One is that we've adjusted the pay for our correctional officers. When I came in, they were making $16 an hour, or a little over that. Through the actions we've taken, and a bill that I'm going to sign in Deer Lodge today, we're bumping their pay to $24 an hour. This is a 45 percent increase, and has allowed us to hire the correctional officers, so we're in the process of filling the backlog."
He was on his Way to Deer Lodge to Raise the Pay of Corrections Officers
Gianforte added the fact that the legislature has also provided over $300 million to correct the chronic problems at the Montana State Hospital at Warm Springs that led to the loss of federal accreditation for the facility in 2022.
"Our budget proposes $200 million for Deer Lodge to upgrade the facilities there to make sure the inmates and the correctional officers are safe," he said. "We've made a similar proposal for mental health statewide with $300 million in our budget to rebuild Warm Springs, but also and just as importantly, to bring back community based mental health because we can help people get healthier and self sufficient if they stay in their community where they have the assistance of families."
The Legislature Leveraged $100 million into $1 Billion in Federal Funds for Bridges
Gianforte also celebrated the passage of the Safer Roads and Bridges Fund by the legislature.
"One of the core responsibilities of government is infrastructure, such as roads and bridges, so we put $100 million into the Safer Roads and Bridges Fund," he said. "The beautiful thing about this investment is that we can match it nine dollars to one from the feds. That means $100 million invested from our surplus will get us about $1 billion dollars in total for roads and bridges. There are an awful lot of rural bridges that are load limited. We need to upgrade them. There are a lot of roads you can identify with potholes, so we'll be working with the Department of Transportation, and I was thrilled to get this bill signed into law this week."
KGVO learned that the Governor's trip to Deep Lodge later on Wednesday saw him sign HB 3 into law which raised salaries and benefits for correctional officers.
28 Missoula Businesses That Opened, Changed Ownership, or Changed Location
Yes, there has been a lot of change with Missoula businesses since 2020. Here is an idea of the business growth that has taken place.
24 Closed Missoula Businesses We Wish We Could Bring Back
We asked Missoulians which of their favorite businesses that have closed down would they like to see make a triumphant return. Here's what they came up with.
More From Newstalk KGVO 1290 AM & 98.3 FM