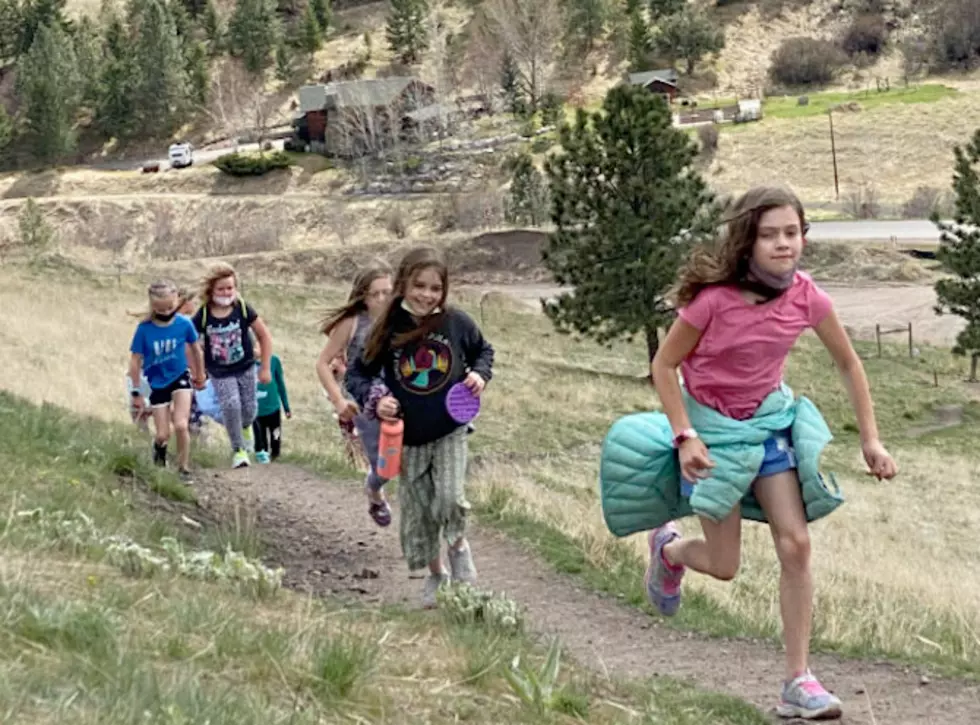 Have Fun and Run. Missoula Girls Get Stronger in New Program
Courtesy; Go Run Missoula
Missoula is a running town, from the Missoula Marathon to the constant calendar of races and fun runs. 
However, there haven't always been specific programs in Missoula geared to help young girls to run, and to bolster their confidence at the same time. 
Now, a program called Go Run Missoula is helping girls "find their stride. Executive Director Angela Bridegam says the three-year-old effort is targeted to help to feel better, physically and mentally.
"So we meet once a week after school for six weeks each season and we operate four seasons," Bridegam explains. "To create an environment that supports girls to develop mental and physical strength and competence. And also to provide an opportunity for them to develop connections with healthy peers and mentors."
And now, it's time for the girls to shine and show what they've learned
Saturday, the girls will be topping out their learning with a 5k run at Playfair Park in Missoula. 
"The opportunity is for the community to come together and celebrate strong girls. Watch these girls and run alongside these girls as they meet their goals for the season, which is the 5K. And for those of us who aren't interested, or able to run/walk. So that is a big emphasis. It's OK to walk. They can join us in the two-mile or even just a quarter mile. It also supports Go Run Missoula programming so that we can keep doing the amazing work that we're doing."
And this event isn't the end of the running season. Go Run Missoula girls will keep running right through the winter. 
You can learn more about the Saturday event or the program's objectives at the Go Run Missoula website.  
Adorable Dogs of Missoula
Missoulians submitted pictures of their dogs for National Dog Day. Enjoy!
More From Newstalk KGVO 1290 AM & 98.3 FM